TikTok's massive growth over the last five years has made it a very appealing marketing opportunity for businesses of all sizes. The popular platform is enjoying over one billion monthly active users right now and it's undeniably a breath of fresh air in the social media landscape.
Everyone on TikTok has the chance to go viral, and if you're only using it as a users, you get to enjoy a never-ending stream of entertaining and informative short videos that are filled with creativity, light-heartedness, and humor from creators and influencers.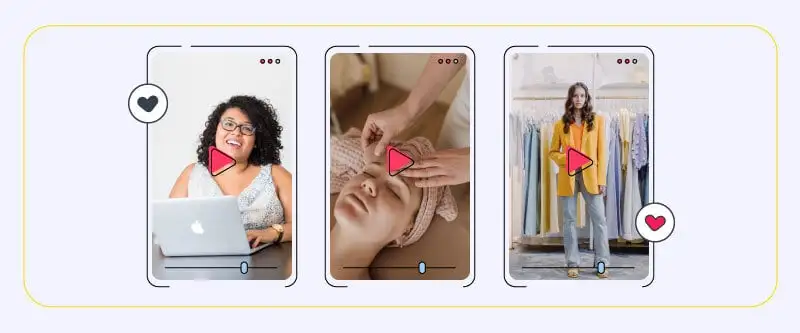 If you've decided to have a more active presence there, you might be looking for best TikTok ideas for businesses here and there. Regularly coming up with promising ideas for videos that have potential to gain a lot of attraction is admittedly difficult, but don't worry. We've gathered a list of excellent ones in this article to help you freshen up your content and put your business on TikTok's radar.
How-to-use videos
Making tutorial videos is a great and straightforward way to show your products/services in action. Create quick how-to content to provide value to viewers and clear away possible confusions about how to use your products.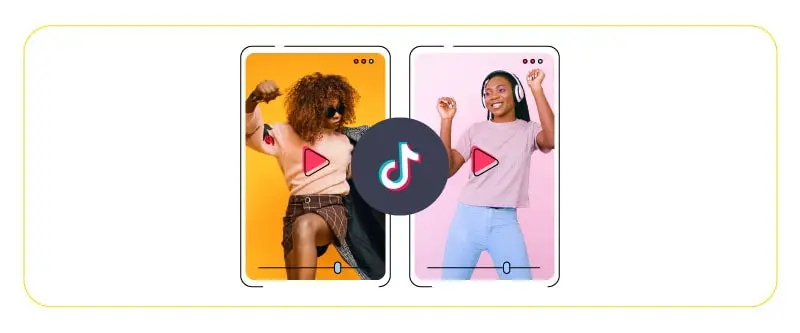 You could show your customers how to assemble your products by themselves, or demonstrate creative ways to use (or reuse) them.
Answer questions
Involving your audience in your content generates trust among viewers and maintains a high level of engagement. It's also perfect for fueling your content since you can answer questions over the course of multiple videos or livestreams.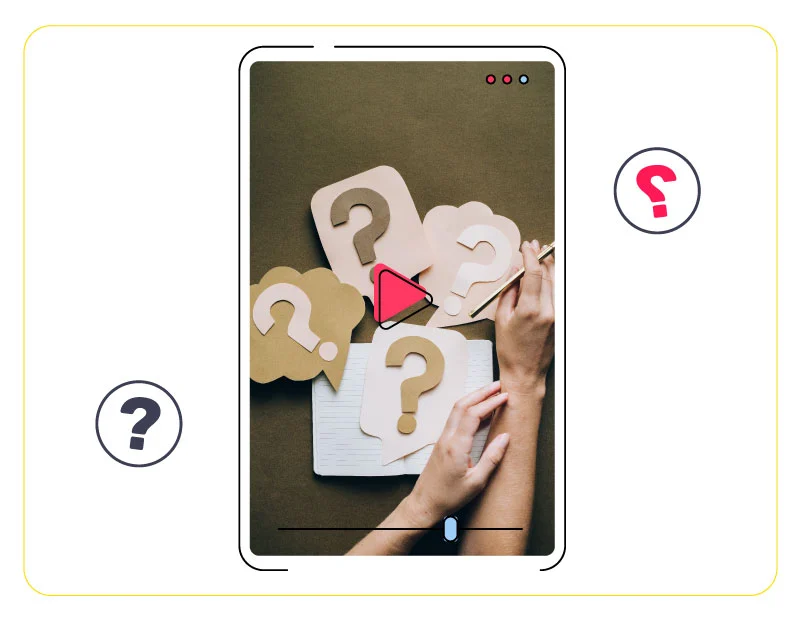 The questions you pose could be about customer experiences, technical issues, recommendation, or even something totally unrelated about business. Your imagination is the only limit.
Meet the team
Focusing on the human side of your business in your TikTok creates a relatable image of your brand in the minds of your audience. Authentic videos featuring the people on your team talking about their experiences, stories, and opinions bring could actually be more engaging than scripted promotional videos and really show how you brand cares about its employees.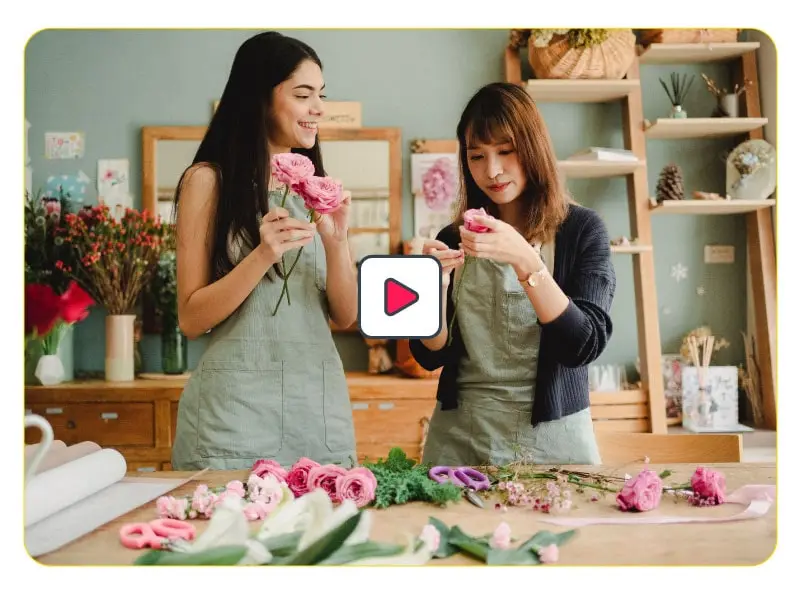 The more genuine these videos are, the better. You could record videos of your people during team meetings or while their doing there jobs.
Production time-lapse
People always see the end products, and even though you have a lot of room to showcase them in different ways, there's also a lot of potential in creating behind-the-scene videos showing how your products are made.
Regardless of what industry you're active in, people would love to see how the things they buy are made, especially if it's not something that has been seen much by people other than the ones who make them. This is also a great opportunity to show your viewers how you handle production with care and attention to detail, or give them a lot of facts and trivia that they would share with others.
Product Showcase
Why leave it to your website to showcase your products with static (and boring) photos? Presenting what you have to offer in creative ways on TikTok videos gives you a lot of room to focus on details, show products in action and from different angles, and make them much more appealing to potential customers.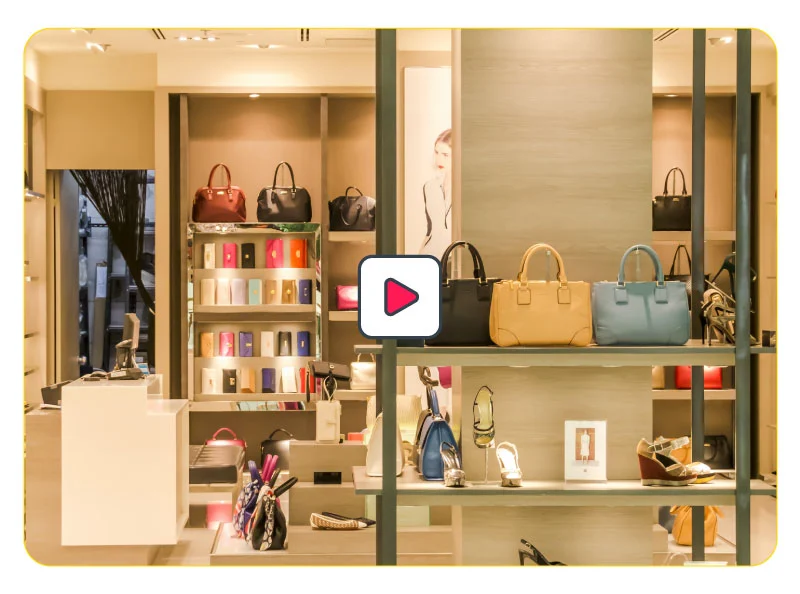 A casual, stylish post containing your product showcase could work way better than any carousel or collection ad and we even recommend it to advertisers looking for TikTok ads best practices. Remember, this is TikTok, so you could promote your products this way either in an organic post or an advertisement.
Creative ways to use products
Your products might have other usages other than the ones you intended, and honestly, they're sometimes even cooler or more helpful than their original function! Create videos that demonstrate creative ways to use your products and double the value they provide. If you're a clothing company, you could create a series of videos showing people how to style their clothes or match them together for different occasions. You could also show customers how to reuse their old products for cool purposes like recycling cans into pencil holders.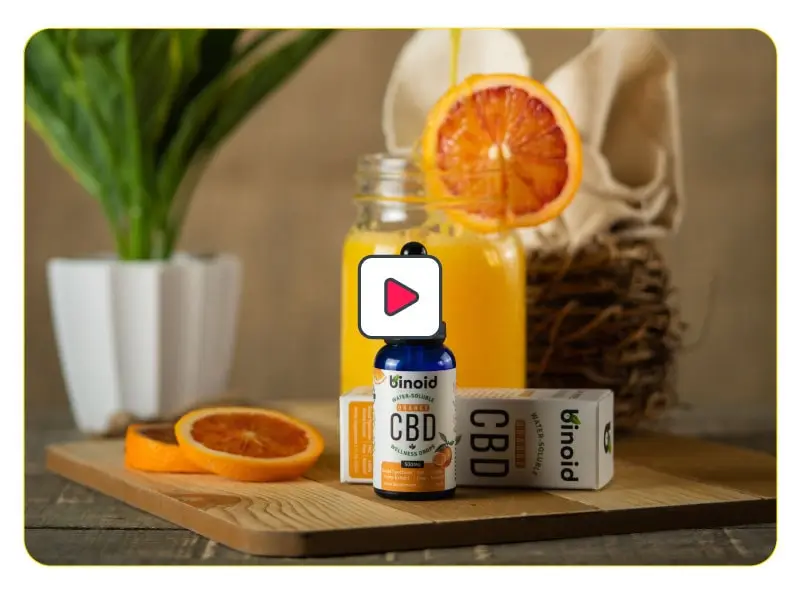 Always remember that people's collective creativity is bigger than all the advertisers and businesses out there. So even if you have dozens of cool ways to use your own products, other users may have hundreds you haven't even thought of.
This is a huge opportunity to involve customers in your content and generate trust. Make sure to encourage viewers to share the creative ways they've discovered to use/reuse your products and include them in your videos (TikTok's got you covered here with its Duet and Stitch features). User-generated content is among the best and most viable TikTok ideas for businesses and I can't recommend it enough.
Order packaging
This idea is especially good for small businesses. Recording videos of yourself while you carefully pack customer orders is satisfying and gives viewers an idea of what they can expect while waiting for their purchase to arrive.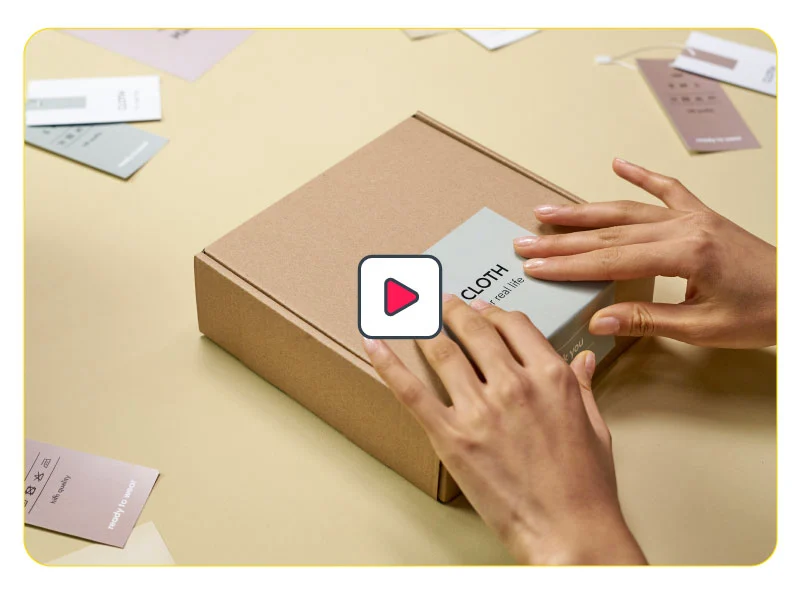 Give packages your own spin and focus on how you pack orders with love and care. You could include personal notes or free items in the packages and even post videos of yourself packing orders of specific customers with their consent and tag their IDs.
Say thank you
I guess there's no need to explain why you have to thank your customers and viewers for their support. They're the reason your business is surviving (and hopefully, thriving), and you need to show them how you appreciate them.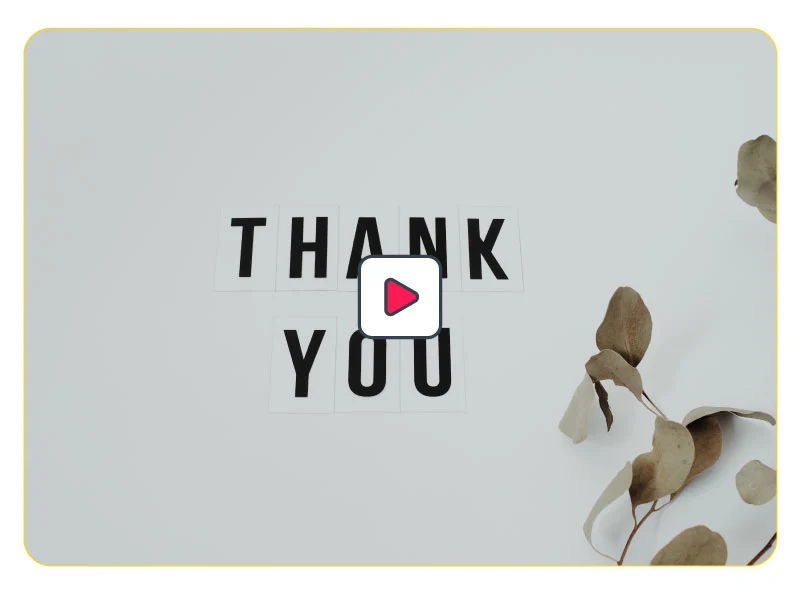 The simplest way would be posting thank-you videos, especially when you reach specific milestones (like a certain number of sales, followers, etc.) or after your audience has participated in a challenge or campaign.
Brand values and stories
People always find stories interesting, and this gives you a lot of opportunities to grab their attention and trust by telling heartwarming, exciting, and unique stories that highlight your values. It will show viewers you're not just about "doing business" and proves you're more than just a brand.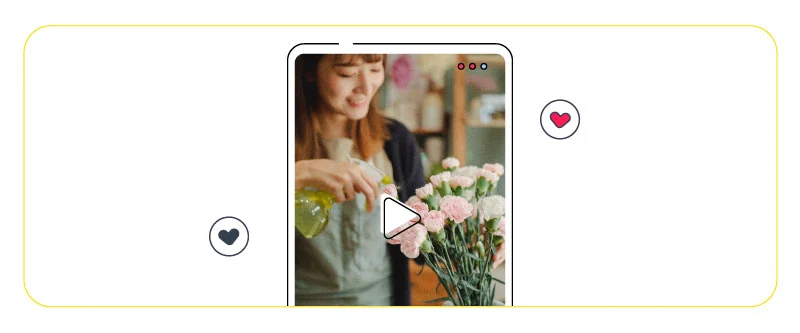 The more these stories involve people (especially your customers), the more relatable and engaging they are. These stories could be funny, motivating, or shocking, but they all have to be authentic and inspiring to captivate your audience. Some great examples are customer spotlights, success stories, "Did-You-Know?" videos, or product/service lifecycles.
Conclusion
TikTok is way more than dance challenges, memes and prank videos, and it's certainly not just for teenagers. These were some of the best ideas you could use in your TikTok content strategy to keep your quality videos flowing and engage with your audience on deeper levels.
Keep in mind that even as a brand, you don't necessarily have to invest in expensive productions and professional hosts and actors to get more views and engagements because that's not how it works on TikTok. Simplicity and being genuine can do wonders here, so don't overthink it. Just pick an idea and start filming. Good luck! Oh, and if you found this article useful, make sure to check TikTok best practices for businesses.
FAQs
What are good TikTok ideas for small business?
Post videos of your packaging customer orders
Say thank you to your audience in a dedicated video, especially after racing a milestone
Share why you started your business and tell funny, interesting, or shocking stories you experienced along the way
Demonstrate creative ways to use/reuse products and encourage customers to share the ways they've discovered and tag you in their videos
Is TikTok good for businesses?
With over a billion active users, an excellent framework for creating content, and tons of high-potential advertising solutions, TikTok could be a marketing paradise for businesses of all sizes. But before diving into anything, make sure to check if your target demographic is present on TikTok, and whether or not you can align your content to TikTok's unique format and culture.
What businesses do best on TikTok?
Aside from TikTok itself, Netflix, Nickelodeon, Fortnite, Red Bull, and Duolingo are the most popular brands on the platform in 2022 based on follower count.
How can I make a good TikTok video for my business?
Keep it short and start with an attention-grabbing shock. Create your videos in vertical format, with a high-resolution, and put a trending sound or song in the background. Content-wise, your videos must sound and look authentic, exciting, and entertaining, and not sound too salesy and promotional.