A Complete Solution for Every Need
An easy interface to solve big problems for all of your ad campaigns using the biggest ad networks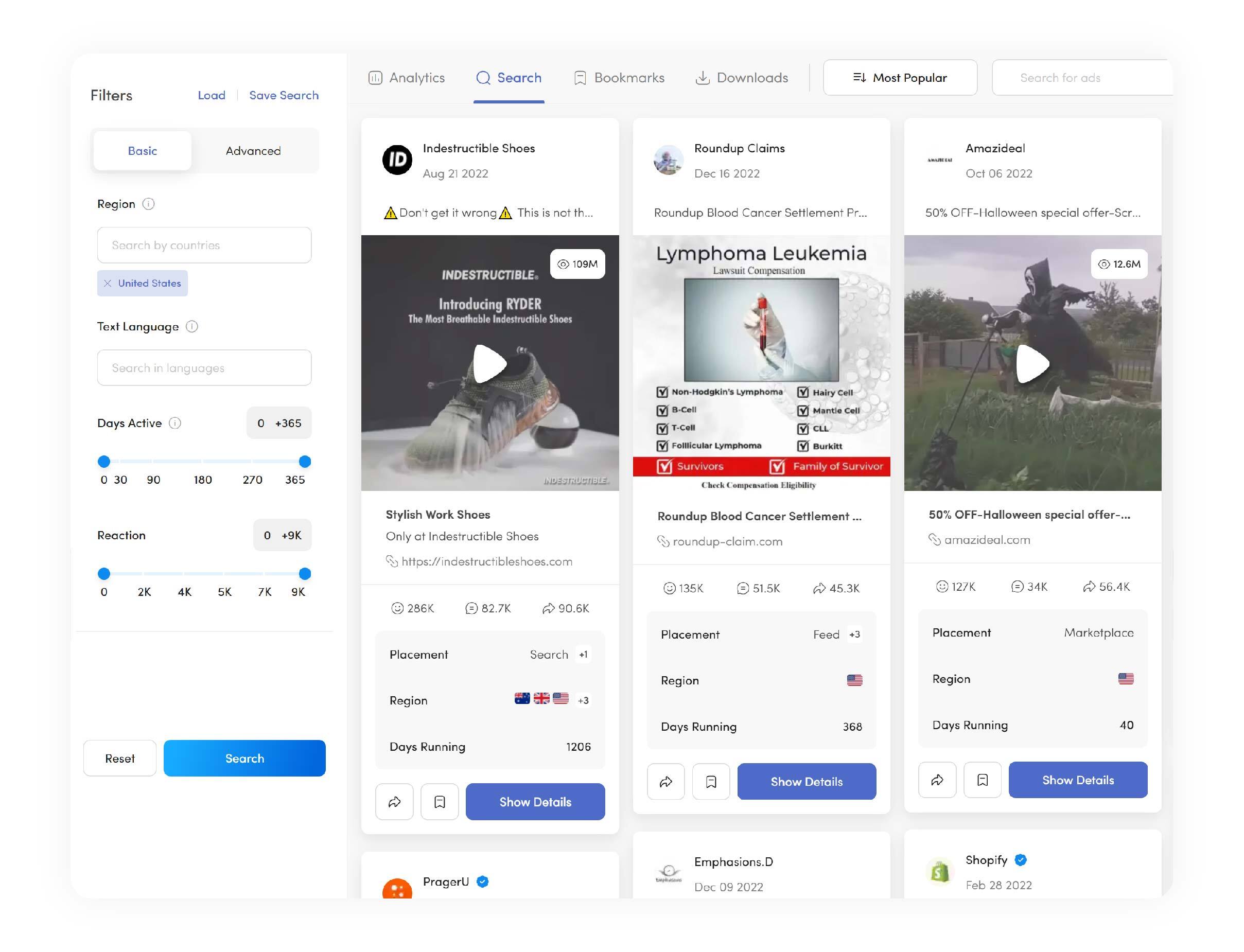 You have a fresh insight on winner ads on every ad platform with a robust approach to data collection.
Data in AdFlex comes from the original ad networks, eliminating the need for any intermediary app in between.
AdFlex's Design stems from the minds of professionals in the field of advertising with more than 15 years of experience.
We designed Adflex to pinpoint and provide only the most revalent and necessary data in the most straightforward interface.
Our technical team of experts have empowered AdFlex to bring data from every ad network across the entire worldwide web.
Brand Managers

AdFlex is designed to help brands and companies find better insight into their competitors' activity across the web and make decisions accordingly.
Dropshippers
Dropshippers can hunt for winning products and shift their marketing efforts towards popular and trending opportunities.
Affiliate Marketers

Affiliate marketers can discover profitable offers from all affiliate networks, while keeping tabs on their peers and following up on the competition.
Advertisers
Advertisers can research potential costs, benefits, ideas and much more for every ad network and placements.
Choose Your Facebook Solution
Choose Your Native Solution
Grow your game with AdFlex
Begin search and witness the powerful capabilities of AdFlex in finding relevant ads in your niche