Crack the LinkedIn Ads Code with AdFlex
Unlock the secrets of successful LinkedIn advertising campaigns with AdFlex, the ultimate ad spy tool for marketing professionals.
FREE FOR EVER, NO CREDIT CARD
Gain the Edge and Outshine Your Competition on LinkedIn
Revolutionize Your LinkedIn Ad Campaigns
AdFlex unleashes game-changing strategies from millions of victorious ad campaigns by your LinkedIn competitors.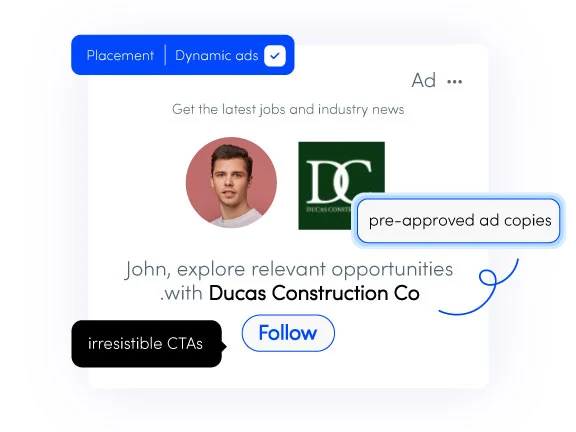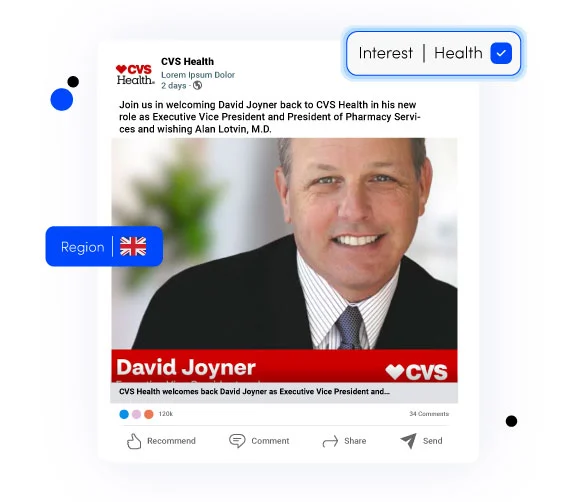 Unlock Precise LinkedIn Ad Targeting
Reveal the desired audience of LinkedIn ads and harness that knowledge to revolutionize your advertising initiatives.
Reach the Right Prospects on LinkedIn
Engage with your target audience and effectively target them on LinkedIn using insightful data from AdFlex, including: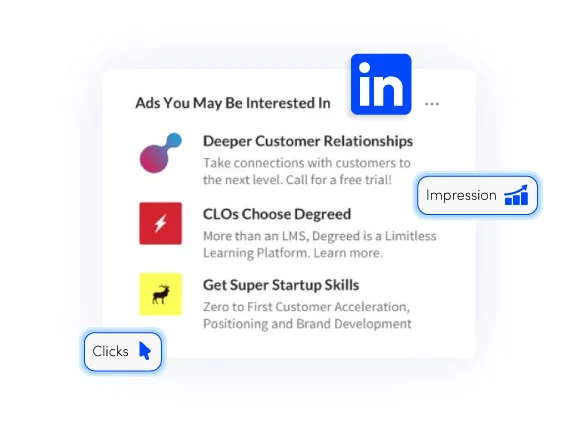 Gain an Edge over Your Competitors
Access comprehensive campaign data of your competitors, including total ad count, publishers utilized, popular landing pages, and more.
Uncover Their Strategies:
Unveil their best practices and proven marketing methods using the latest LinkedIn ad spy tool.
Elevate your ad campaigns by leveraging acquired competitor data with AdFlex, empowering your brand's growth on LinkedIn.
Explore Every Landing Page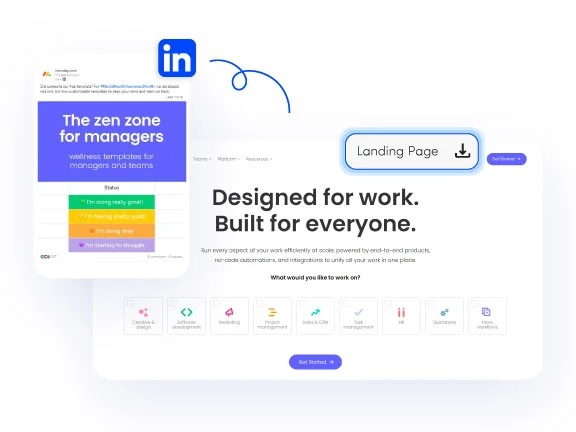 AdFlex is currently designed for LinkedIn, Facebook, Native, TikTok, Google Display, YouTube, Quora, Twitter, and Reddit. Nevertheless, we are constantly expanding our capabilities to include other popular social media platforms in the future.
Is my competitor's data completely accessible with AdFlex?
With AdFlex, you can access comprehensive data such as the number of ads, publishers used, and popular landing pages of your competitors, providing you with valuable insights to stay ahead of the game.
How can AdFlex help me optimize my ad campaigns?
AdFlex allows you to uncover your competitor's best practices and proven marketing methods, empowering you to improve your own ad campaigns based on the acquired data and drive better results.
What if I need support while using AdFlex?
We offer dedicated customer support to assist you with any queries or issues you may encounter while using AdFlex, ensuring you have a seamless experience and get the most out of the tool.