Unlock Competitor Secrets with AdFlex Twitter Ad Spy
Level up your Twitter advertising game with AdFlex, the ultimate spy tool to outsmart your competitors and save valuable time.
FREE FOR EVER, NO CREDIT CARD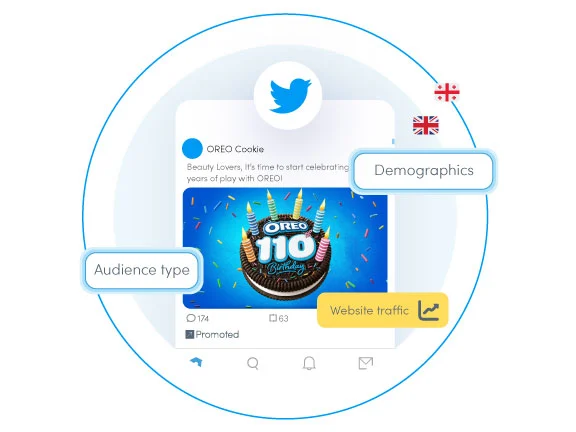 Uncover, Outsmart, and Dominate Your Competition on Twitter
Revolutionize Your Twitter Ad Campaigns with AdFlex
AdFlex delivers battle-tested concepts from millions of triumphed ad campaigns by your Twitter competitors.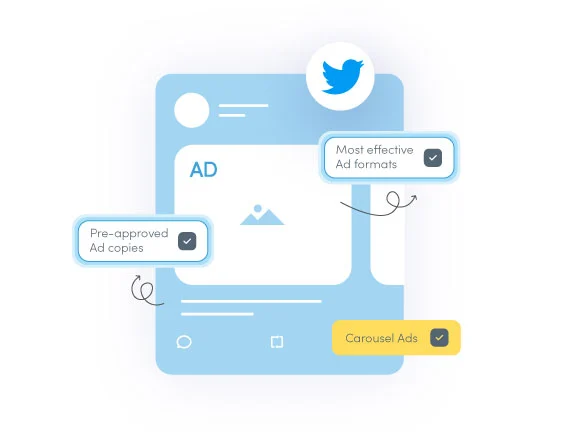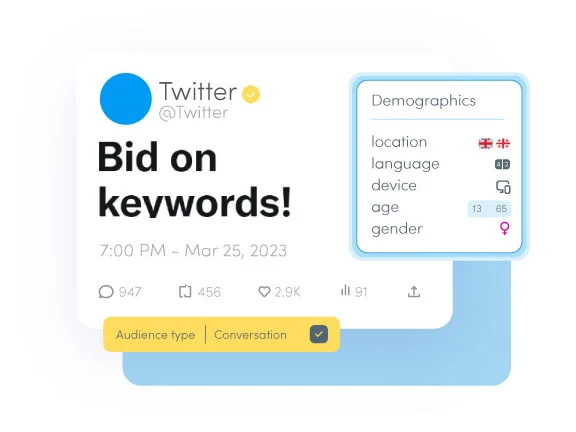 Unlock Laser-Focused Twitter Ad Targeting with AdFlex
Unveil the intended audience of Twitter ads and leverage that knowledge to transform your advertising campaigns.
Leverage Twitter Trends to Supercharge Your Campaigns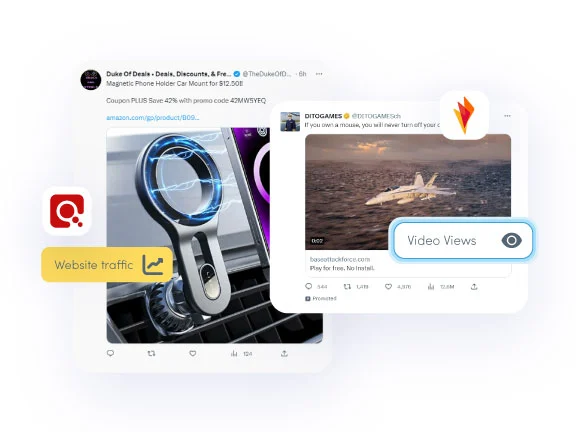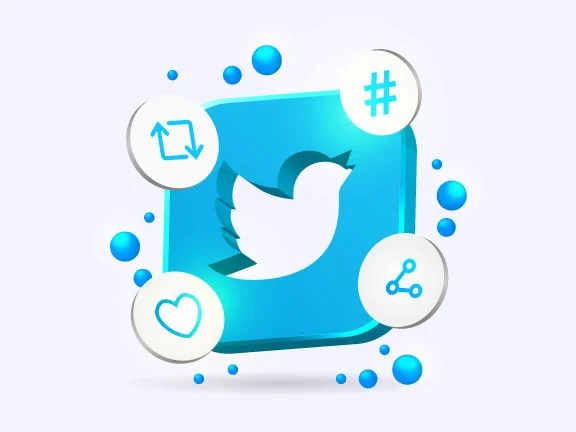 Gain Your Competitive Edge
Unlock comprehensive campaign data of competitors like ad history, landing pages, and more.
Explore your competitors' marketing strategies and identify the missing ingredients in your own
Fortify your ad campaigns by harnessing valuable insights from your competitors
Streamline Your Landing Page Strategy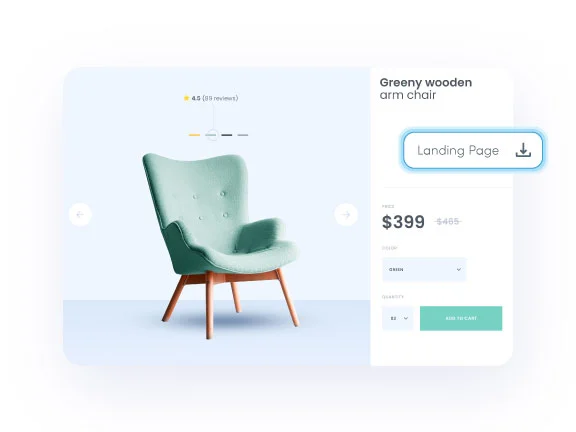 Can I spy on my competitors' Twitter ads without them knowing?
Yes, with AdFlex, you can spy on your competitors' Twitter ads discreetly and without them knowing. AdFlex allows you to uncover valuable insights and strategies employed by your rivals without leaving any traces or alerting them to your activities.
How can AdFlex help me optimize my Twitter ad campaigns?
AdFlex provides a wealth of features to optimize your Twitter ad campaigns. From accessing pre-approved landing pages to analyzing competitor data, you can gain valuable insights and inspiration to refine your ad strategy, enhance audience targeting, and maximize your campaign's effectiveness.
Is AdFlex suitable for advertisers of all levels of experience?
Absolutely! AdFlex is designed to cater to advertisers of all levels, from beginners to seasoned professionals. Whether you're just starting or looking to take your Twitter ad campaigns to the next level, AdFlex offers intuitive features and comprehensive data to support your advertising goals.
How do I get started with AdFlex?
Getting started with AdFlex is quick and easy. Simply sign up for a free account on our website, and you'll gain access to our powerful Twitter ad spy tool. Start by entering relevant search criteria to uncover your competitors' ads, explore landing pages, and delve into comprehensive campaign data. AdFlex will empower you to make informed decisions and supercharge your Twitter ad campaigns.