"Don't make ads. Make TikToks". This motto, which TikTok is so keen on repeating at every chance it gets, sums up the whole philosophy of TikTok Ads pretty well. You see, TikTok is very much different than other major social media apps.
These differences, which are plenty and take a whole dedicated article to talk about, have shaped a social environment unlike anything seen before. By definition, TikTok is simply a short-video sharing app with lots of filters and effects. In reality, TikTok is so much more than that.
ByteDance has managed to take advantage of technology, specifically algorithm and interface design, to create a fast-paced environment full of exciting content and millions of users eager to consume it as quickly as possible.
TikTok is slowly becoming a culture of its own. In such an environment, including ads might seem impossible, but folks at TikTok have nailed this one too. Ads are integrated into TikTok seamlessly because they're TikToks, not ads.
We're going to discuss this concept in detail and give you TikTok Ads best practices to help you create campaigns that achieve the highest level of views and engagement.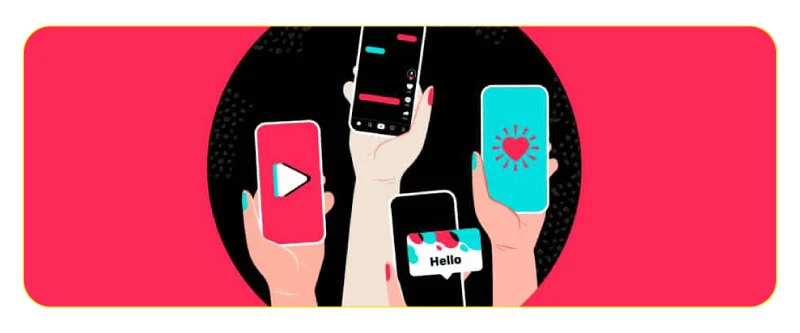 Why TikTok Ads?
It's been a long time since advertising on TikTok was only affordable to large businesses. The social network admittedly had eye-watering price tags for its ad spots, making it a non-vial option for SMBs.
Now, with the inclusion of self-service and in-feed ads and an automatic bidding feature, the huge advertising potential of TikTok is accessible to almost everyone. Advertising is beautifully integrated into the app to get the best results. TikTok Ads could reach a massive audience spread across many countries.
In the United States alone, TikTok has over 120 million users. For companies aiming to cater to Gen Zers, millennials, and female demographics, this platform is an advertising paradise. Almost half of TikTok users are between 18 to 24 years old of age, 25% of which are women.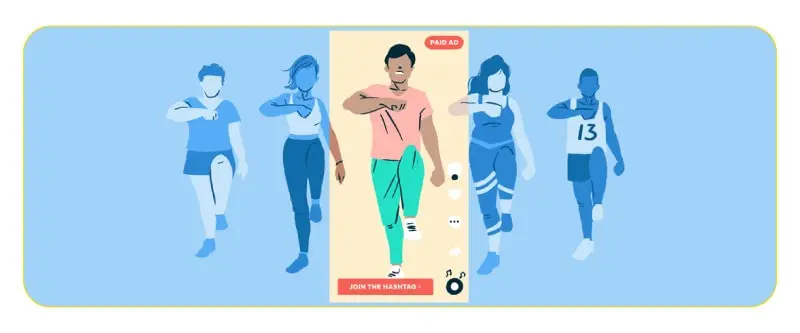 But just like any other digital marketing channel, TikTok has its own world and rules. Only this time, things are much more unique and require you to broaden your perspective and get familiar with a culture exclusive to TikTok. People on TikTok consume a lot of fun and relevant content, fast. Just as you would expect from a social app that's populated by the younger generation, they don't like interruption and irrelevant content at all.
So in order to prevent the alienation of this user base by disrupting ads, TikTok has mandated advertisers to create non-disruptive ads; Videos that look and feel like organic posts, and strongly recommends them to create TikTok-looking ads. Surely, it will take time for any TikTok advertiser to fully grasp the content and find their own way to it, but the following practices would help everyone take big steps in the journey.
Ride the waves of trends
Trends fuel TikTok. The trend cycle on TikTok is unimaginably impactful, so far as reaching the farthest parts of the Internet, and even the whole planet earth. Trends drive views. Think of it as gigantic spotlights that pop up every now and then, stealing everyone's attention.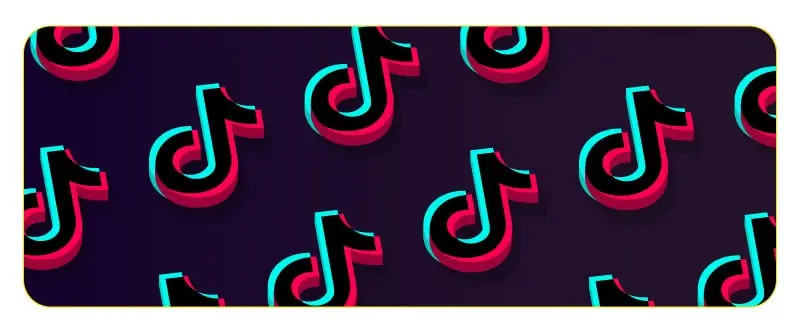 And you'd want to stand in, or close to these spotlights with your ads. It could be any trend; from small ones among smaller communities, or massive ones that explode like a nuclear bomb. Keep an eye out for popular trends by constantly exploring TikTok as a user. Check out what songs, themes, memes, and subjects are hot on the app, and use your creativity to include them in your ads somehow. Humor and gentle references are proven to work very well in this matter.
Use hashtags and use them wisely
Here's an important thing you should know about TikTok: The algorithm that decides what videos are displayed to which users is absolutely amazing, and that's why TikTok is so good at keeping its users hooked. It treats each post almost equally and doesn't care if your previous videos were terrible.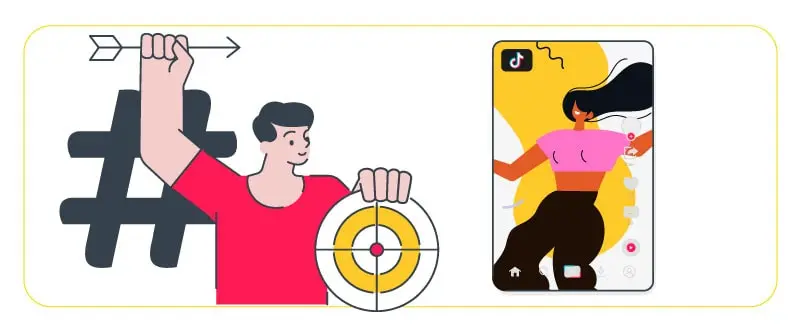 Any video has the chance to go viral on this app. One of the most effective ways to make the algorithm put your video on more For You pages is using hashtags. Hashtags act like guides for the system and help it show your content to more people that find it relevant. If you're following a trend in your ad, make sure to use its related hashtags in the caption.
Optimize the hell out of your videos
Just like all the other content on TikTok, ads can only be videos. Although TikTok provides different ad placements, In-feed ads are the ones that look like TikToks the most. These are the ones that you see on the For You page. There are two sides to the concept of making TikTok-like ads: Spec-wise, and content-wise.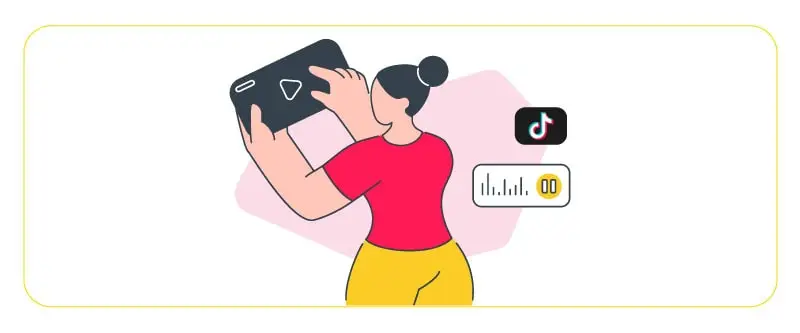 For specs, your ad should be like other organic videos both in quality and in characteristics. That means you should make vertical, high-res ads with good sound quality, lighting, editing, and visuals. Investing in good hardware and producing eye-catching creatives and visuals is never a waste on TikTok. People care about the quality of the video they see on this app.
Tell good stories in short videos
Now let's get to the content. Stories are arguably the most powerful way to attract people's attention and keep them on the hook. The more earnest and authentic your story and your narrative look and feel, the more powerful your ad will be. It doesn't matter what nature it has. It could be an interesting brand story or a completely made-up story that plays with viewers' imagination or emotionally moves them.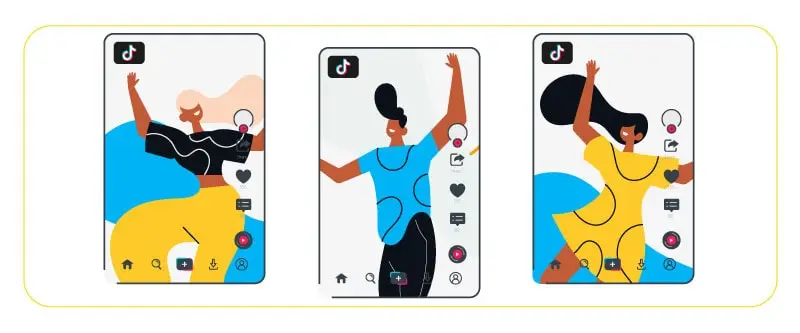 The key is being genuine, authentic, and creative and performing well in front of the camera. Keep your videos short and lean. People of TikTok have a strong habit of paying not more than a few seconds of attention to each post. In order to stop those thumbs from scrolling, your opening must be big and impactful. According to TikTok itself, one in every four top-performing ads on TikTok has a duration between 21 to 34 seconds.
Take advantage of TikTok's in-app tools
Stickers, effects, and greenscreens are no fillers in TikTok. Creative and sufficient use of TikTok's in-app tools and features make your ads look fresh and authentic (and some have heard that it makes your videos look sexy in the eyes of the algorithm. Who knows?).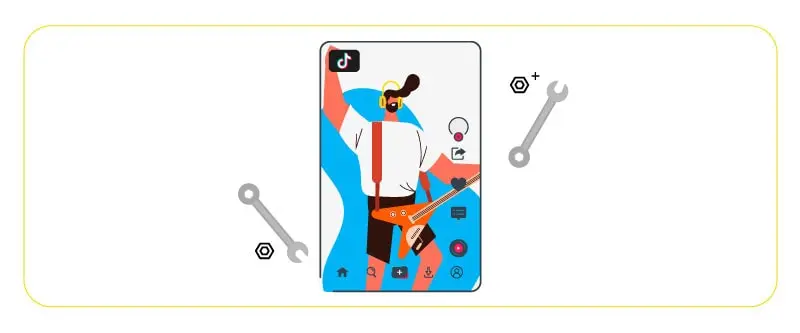 So make sure to take advantage of features like transition effects, Time warps, robot voice narration, and effects in your ads. There's even the option of running a Branded Effects campaign and creating promotional AR effects and stickers for people to use in their own videos, though it'll cost a generous amount.
Boost your brand with partnerships
TikTok influencers are big and enable you to reach massive audiences and communities you haven't even considered. Frankly, partnering up with popular influencers or ordering promotional content from them is not going to be cheap, but if your pocket is deep enough, it'll be an awesome investment (considering you use the right influencer).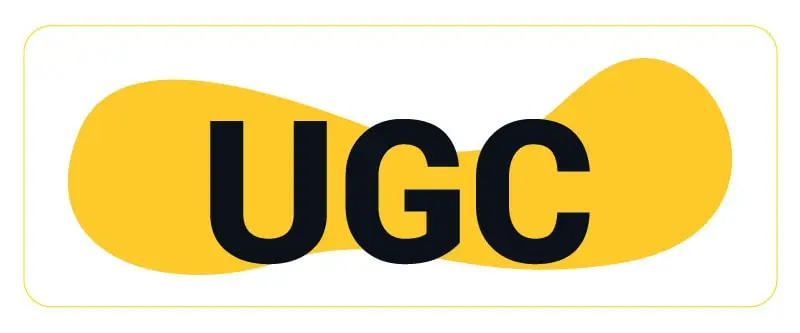 Luckily, TikTok's Creator Marketplace has streamlined the process of finding an influencer for your campaign, so you don't have to worry about scouting to find options. You can also read more about TikTok Best Practices For Brands.
Don't underestimate the caption
Remember we talked about making your TikTok Ads short? Well, you might have entertained the question "Will I be able to say everything necessary in 20 seconds?" in your mind after that. It's going to be a bit difficult, but luckily, the caption is a great help.
Not only it helps you tell more in your ad and make more impact but it also helps capture the viewer's attention (and it contains lovely hashtags too!). Putting text CTAs makes your ads clearer, but make sure it's brief and simple.
Conclusion
Hopefully, incorporating these practices will help you blend into the TikTok advertising environment better and faster. Once you get the hang of it, you'll be able to develop the ultimate TikTok ad strategy and create awesome ads that easily go viral.
FAQs
What makes a good ad on TikTok?
A good ad on TikTok is one that looks like an organic post, not an ad. This ad is short, and has a high resolution, a vertical format, eye-catchy visuals, impactful opening, exciting or informative content, and tells a good story.
How do I optimize TikTok ads?
Make sure to use hashtags in your captions and create vertical, high-res videos with trending background music. Schedule your ads to make sure your intended audience will see it as soon as possible and use clear, simple CTAs.