It seems like that there's no stop to the hyper fast TikTok train. The short-video sharing platform is the fastest growing social network in the world and currently boasts over one billion monthly active users. What becomes a trend on TikTok ends up becoming a trend across the entire Internet, and the platform has a huge global impact thanks to its hyperactive community and highly creative content creators.
You know what happens when a digital platform gets this huge: It becomes a focal point for brands to find new customers, expand their reach, and ultimately, make huge bucks from advertising. TikTok is no exception. In fact, the Chinese social app is a terrific example of how ads could be a part of the experience without wrecking user experience. The stats proves this very well: TikTok is the most engaging social app by a landslide, with an average user session of 10.85 minutes. That's twice as long as Pinterest in the second place.
So it's completely justified, even crucial, to consider TikTok as a digital marketing channel for your brand. It's the hottest place on the Internet right now, and has a huge potential to help you reach your business goals and significantly boost your revenue.
However, TikTok is much different than other major digital outlets. Achieving business success on this platform requires a deep understanding of its characteristics, underlying culture, user behavior, and the best TikTok advertising practices. Follow these TikTok best practices for brands to optimize your campaigns and take advantage of TikTok's features in the right way.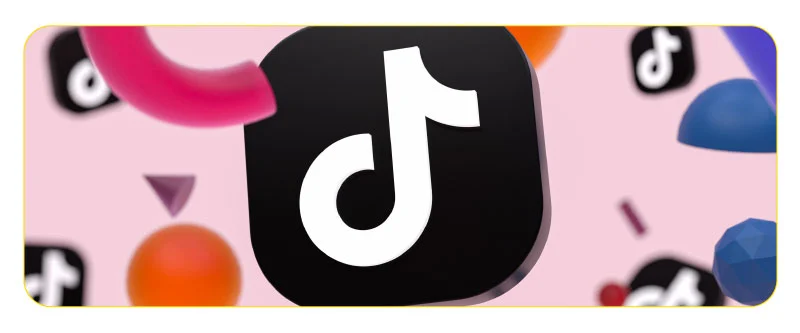 Why TikTok?
The business side of TikTok has only been around for almost four years, but it has found a place in the marketing strategies of tons of brands. The popularity of TikTok among the younger generations has brought a unique opportunity for companies to market to one of the hardest demographics out there.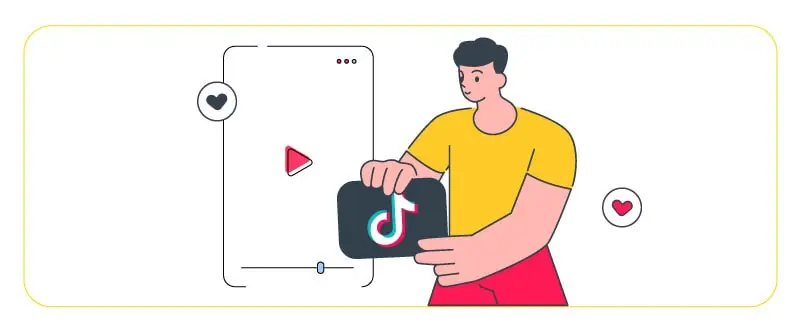 TikTok ads could reach a massive audience spread across many countries. In the United States alone, TikTok has over 120 million users. For companies aiming to cater to the Generation Z, millennials, and female demographics, this platform is an advertising heaven. Almost half of TikTok users are between 18 to 24 years old of age, 25% of which are female.
Which brands should use TikTok marketing?
TikTok ads can achieve impressive results, just not for everyone. As we mentioned, most users are people looking for joyful and entertaining video content. This fact alone can cross it off the list of advertising opportunities for many companies. If you run a law firm that provides services to hedge funds, TikTok is probably not the place for your ads.
Don't get this wrong. We're not saying TikTok is not good for "serious" businesses. You should know that TikTok is not just dance challenges and memes. Thousands of creators produce content about almost any topic; from OSINT to personal finance.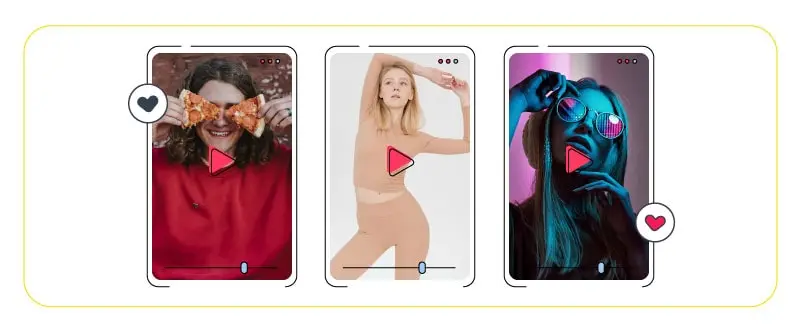 However, what makes advertising on TikTok a challenge for some verticals is the necessity of creating ads that blend in perfectly with the organic content on the platform, most of which are fun videos. It could be hard and expensive to find the right angle, and some business types won't give you much room. The TikTok best practices for brands could be summed up in one sentence: Don't make ads, make TikToks.
Lastly, TikTok ads could be a brilliant investment for brands with target audiences under 30. The platform's international reach rate is simply incredible. In several Asian and Middle Eastern countries like Saudi Arabia and Vietnam, TikTok has a massive 50% reach vs. population rate (age 18 or higher). So if you're active in these markets or trying to expand your business in them, you should definitely consider TikTok in your marketing plans.
Jump on the most popular trends
Trends are what drive the content on TikTok. They could be anything; from a new dance challenge, to a funny new meme format, to important news. The trend cycle never stops in TikTok, and the brands that take advantage of new trend waves are the ones that achieve massive engagement and brand awareness.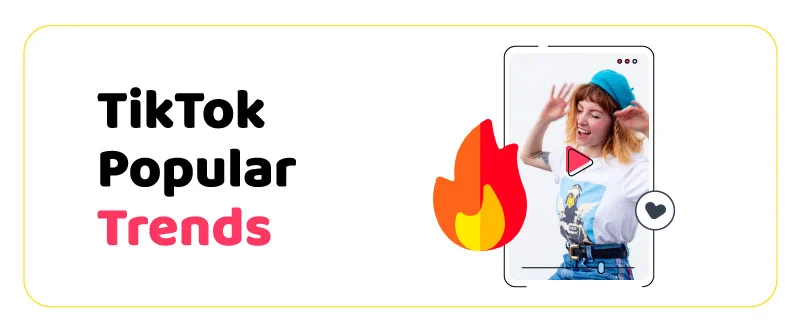 Regardless of the type of content you publish (paid promotions or organic videos), make sure to at least make a reference to popular trends on the app to get more people to see your videos and engage with them. The best way to identify trends as quickly as possible is exploring through TikTok and check out what's popping on For You and Discovery pages. Remember that you must tailor your content based on trends AND your brand image and goals to make sure your benefitting the most from going viral.
Collaborate with content creators
We're going to level with you: It's not cheap and certainly it's not for every brand. But getting popular influencers and content creators to produce sponsored content for you is a huge opportunity to reach more people and generate trust.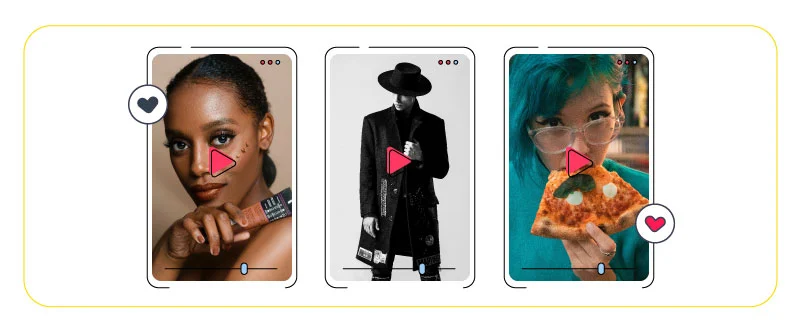 Influencer know what resonates with users way better than anyone and take advantage of their popularity and creativity to create relevant, engaging content that simultaneously promotes your brand. Luckily, TikTok's Creator Marketplace has made finding the right influencer for partnerships so easy. So, if you have the resources, you should definitely give it a try.
Take advantage of user-generated content
Even if you have the most creative advertising team in the world, you still can't compete with the combined creativity of over one billion TikTokers. Community content is never short of surprises, and people always find a way to give any topic their own brilliant spin. This brings up the perfect opportunity for brands to let users do their marketing for them and get results no self-serve campaign ever could. UGC resonates much more with people because it feels authentic and believable.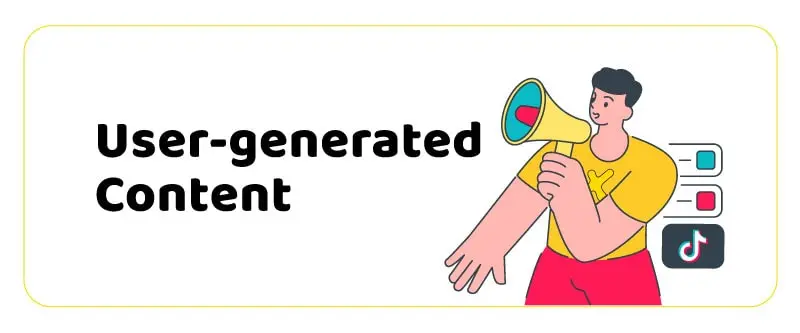 Encourage your viewers to create videos about a certain topic of your choice (the more fun, the better) or share their experience of using your products/services. TikTok has some great features to make the most use of user-generated content.
Alongside reposting the videos you find the most engaging, you can use the Duet feature to put customer content and your reaction alongside each other in one post. There's also the Stitch feature that lets you use pieces of other people's videos in your own video. Make sure to encourage users to tag you in their videos so you could stitch pieces of their content in your posts.
Run Branded Hashtags challenges
Branded Hashtags is an awesome ad type in TikTok that lets you set up a challenge for viewers who create videos of themselves doing your challenge while using your preferred sponsored hashtags. Even though it's basically a paid promotion format, Branded Hashtags are very popular among TikTok users since they encourage them to record themselves doing fun stuff or share enjoyable experiences.
Many big brands have run mind-blowingly successful campaigns with Branded Hashtags like McDonald's and Mercedes-Benz. When running a Brand Hashtag challenge, make sure to create an easy-to-understand hashtag and select a challenge that people will fun and worth their time.
Diversify your campaigns
Variety is key when you want your ads to stand out and become memorable. Don't limit yourself to just one video, sound, or filter. TikTok has a lot of creative features and multiple ad placements that can help you spice up your content, reach new audiences, and promote your brand in the best way possible. Keeping up with trends is a great way to keep your content fresh and diverse.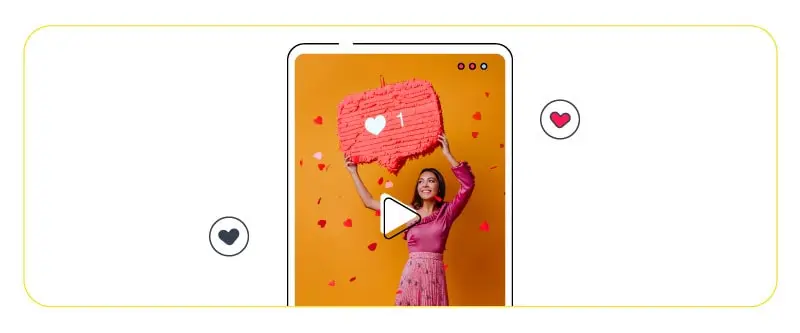 As for the videos themselves, take your time and pour creativity and diversity into every aspect you can. Try new camera angles, backgrounds, scenery, filters, etc. to send memorable messages and grow your follower base.
Conclusion
TikTok presents a unique and authentic approach to advertising. With TikTok, brands have the opportunity to promote themselves in a genuine and entertaining way and generate awareness and trust unlike anything before. By following these best TikTok marketing practices for brands, you'll be able to find your angle on TikTok quickly, and enjoy the massive engagement you'll get with your viral content and successful campaigns.
FAQs
Is TikTok good for brands?
It heavily depends on your brand, but there's a high chance it is. If you have the required resources and are able to align your content with the unique culture of TikTok and its users, you'll have a great opportunity to go viral and reach a massive audience. In terms of user count and advertising features, TikTok is no short of other major social networks. It's just the matter of how you use it.
How brands should use TikTok?
The key is being authentic and genuine. People use TikTok for its never-ending flow of joyful, authentic, and informative content, so it's crucial to blend into this environment with authentic and entertaining content of your own. Prioritizing user-generated content and collaborating with popular influencers is arguably the best way to appeal to TikTok users, gain their trust, and drive engagements.