Facebook is the king of social media. There's no denying it. Just think about it. Three BILLION people actively use the platform on a monthly basis. That's almost %40 of the entire planet Earth's population. But as huge and popular as Facebook is, it's no longer ahead of the pack by a landslide.
With the overwhelming popularity of TikTok as the "new kid on the block", Facebook faces fierce competition from a platform that is becoming a favorite of users AND businesses. Mega brands like Apple and Mercedes-Benz have already started running campaigns on TikTok. The question is, will TikTok be a good advertising channel for you to invest in? Let's have a full TikTok Ads vs Facebook Ads comparison to find out.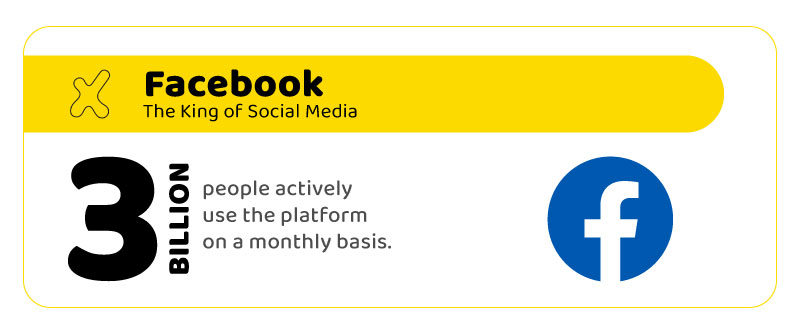 By all definitions, TikTok is a total newcomer in the social network game. The Chinese short video sharing platform only started out in 2016 and slowly stepped into the advertising world in 2019. It might seem unfair to compare it to a well-established and highly advanced platform like Facebook. Yet TikTok is truly a special case. In such a short amount of time, it has gained mind-blowing popularity among users and businesses alike. TikTok is one of the few online platforms of the "One Billion MAU (monthly active users)" club. For your information, many other popular apps like Snapchat and Twitter have never been able to achieve that.
So does that make TikTok a better place for promoting your brand or you should stick to Facebook? The answer might not be that simple.
Facebook Ads is more expensive than TikTok Ads, but it's justified
The advertising side of Facebook traces its roots back to 2007. Ever since that time, Facebook Ads has gotten more expensive. However, it makes sense. More than a hundred million businesses actively use the platform to promote themselves. Throughout the years, the company has gathered a huge amount of user data and developed its catalog of advertising features that are unparalleled in the industry right now.
On the other hand, TikTok just started experimenting with a business suite in 2019. At first, the platform only provided limited advertising options with very high prices which were only available to large companies. Now, with the addition of the bidding system, TikTok Ads prices has significantly decreased and become even lower than Facebook. A less saturated market on TikTok means fewer companies are competing for the same spots, resulting in costs sometimes twenty times lower than Facebook.
Don't get this wrong though. TikTok Ads may cost less, but the advertising capacity and flexibility it provides are also lower. Facebook Ads is backed by tons of data, which the company knows really well how to take advantage of. There's also a noticeable difference between TikTok's and Facebook's user bases in terms of sheer size and demographic, which brings us to the next point.
Facebook covers all demographics while TikTok is catching up
While we're not corroborating the assumption of "TikTok is for kids", it still has a hint of truth in it. %60 of TikTok users in the U.S are between 16-24 (Source). The app is very influential among millennials and generation Z. On the other hand, Facebook hosts almost every demographic which makes it an advertising paradise for almost every niche. No matter which vertical your business belongs to; you'll probably find an audience for it on Facebook, making the platform a suitable advertising channel for both B2C and B2B businesses. TikTok on the other hand, fares way better for direct-to-consumer advertising.

Facebook has also perfected the art of audience segmentation. Years of data collection and the superb Facebook Pixel tracking tool have made it possible for FB advertisers to target their desired audience at a granular level. You can put layer after layer of detailed audience characteristic filters on your campaigns. TikTok still has a lot to cover in its targeting capabilities. Currently, audience categories are not so specific, making it difficult to accurately specify who you want to target with your ad.
Another important thing to mention is that Meta Business Suite also supports Instagram, Messenger, and Audience Network. This means you can create, run, and monitor ad campaigns across all the Meta-owned platforms from one place and achieve true omnipresence. ByteDance (TikTok's owner) also lets you run ads on its other apps like Helo, but they're nowhere near Meta's platforms in terms of popularity and are only limited to certain countries.
You can also read about Facebook adspy.
TikTok Ads are way less disruptive than Facebook Ads
TikTok is all about finding joy and satisfaction through short, engaging videos. This content format has become so popular that social media giants like Facebook and Google have created their own versions of it (Facebook with "Reels" and Google with "YouTube Shorts"). Nevertheless, TikTok is by far the best player in the game. Ever since the platform began work, it has built a strong and dedicated community. ByteDance knows very well how to engage its users with the content present on TikTok in the most organic way possible. TikTok's content suggestion system is stellar, and the nature of the content itself (short, fun videos) helps provide a snappy and seamless experience for users.
Here's where a big difference between TikTok Ads and Facebook Ads comes to play. Facebook has a wide selection of ad formats and placements. And even though the platform has been trying hard to make ads blend in with the organic content, they're still very noticeable and somewhat disrupting. This results in much more ad fatigue. Facebook users pay less attention to the ads on the platform. Whereas in TikTok, the ad formats and placements are less diverse but much more natural. Users may not even notice they're watching ads until several seconds into the video, and even if they do, the content of ads are not drastically different than organic posts. They still bring a lot of value and are a lot less disruptive.
However, there's a downside to this. With Facebook, you'll have the power to run well-performing ads with little effort and resources. The multiple formats supported by the platform (images, videos, carousels, etc.) give you the freedom to find the most efficient combination for your business. The great split testing tools provided by Facebook make it even easier. Whereas in TikTok, your ads must be in a certain way; You need to put a lot of creativity into them and align them with the organic content on the platform. Check out our TikTok Ads step by step guide to learn how to run ads on the platform.
Conclusion
In the end, we must say that the suitability of TikTok and Facebook for hosting your ads depends very much on your business and the goals you want to achieve. There's no clear winner in the TikTok Ads vs Facebook Ads comparison, and it doesn't have to be. Each has its own unique features and advantages, and both could be superb places to grow your customer base and spread your name. Clearly identifying your intended audience, knowing the boundaries of your resources, and setting clear business goals are crucial before choosing one of these platforms.
FAQs
Are TikTok Ads cheaper than Facebook Ads?
Generally, yes. Facebook Ads is becoming more expensive every year, thanks to the huge number of businesses advertising on the platform. TikTok is still far behind Facebook in terms of monthly active users, and CPM and CPC are considerably lower than Facebook.
Are TikTok Ads better than Facebook Ads?
It heavily depends on your business, your target demographic, and your advertising goals. TikTok Ads may cost less and get good results, but the advertising capabilities are inferior. Facebook covers a lot more demographics and has tons of advanced targeting, testing, and analytics features that TikTok still lacks.
Are TikTok Ads and Facebook Ads the same?
While Facebook supports different ad formats like images, videos, carousels, texts, and dynamic products, TikTok's supported formats are mainly limited to videos up to 60 seconds. However, ads on TikTok are much more aligned with the organic content on the platform and bring more value to users.