There's no argument that TikTok is absolutely on fire right now. The most downloaded app in the past two years has surpassed one billion monthly active users and is currently the hottest place on the Internet. Much could be said about why this short-video platform is gaining this massive popularity. Still, right now, people are more concerned about jumping on the train and becoming a part of this social network that's different, and more fun, than anything seen before.
A portion of what makes TikTok so great is how the dynamic between content creators and consumers is always in motion. Everyone on TikTok has the chance of going viral, and they're well-rewarded for their efforts.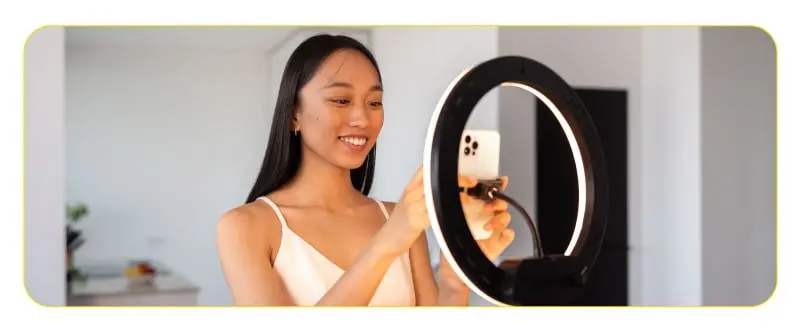 On the other side, users get to enjoy an uninterrupted, smooth experience of watching a never-ending flow of videos full of fun, joyful, exciting, and helpful content. It's a win-win for everyone. A billion people using TikTok every day and thousands of brands running campaigns on it (here are the best TikTok Ads practices by the way) definitely prove this formula has been so successful.
If you want to join the hyperactive community of TikTokers or wish to ramp up your views and go viral on the platform, you're in the right place. We've gathered TikTok best practices for creators to help you along the way. We'll be going through some of the very well-proven TikTok tips for creators to show you how easily you could adjust your content with TikTok's requirements and publish high-performing content, whether you're looking to become an influence or establish a strong presence on TikTok for your business.
Define your intended audience
Memes and dancing moves are not the only topics on TikTok. Surely lots of people use the app for several hours daily for scrolling through funny videos, cute poppies, and weird but hilarious new meme formats, but a lot is happening on TikTok. From personal finance to video games, to martial arts, to military analysis, TikTok is filled with large communities dedicated to making content and conversation about their favorite niche.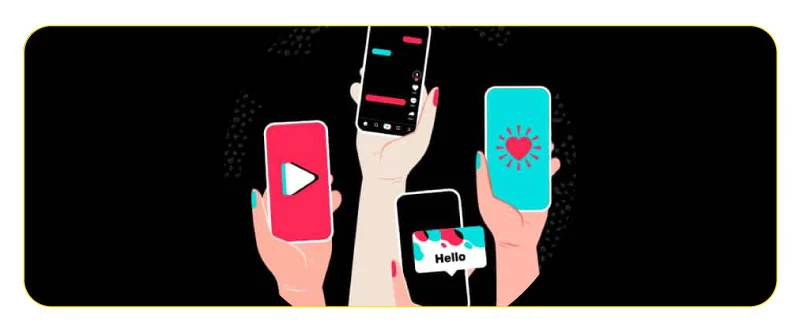 Thoughtfully choosing your niche and focusing on creating quality content about it is key to gathering a following quickly. You'll have much more consistency in your videos, and you will significantly decrease competition since you're not playing on every ground. Another great advantage of focusing on a niche is that your videos will find their way to the For You pages easier since you're narrowing down your target audience.
Keep an eye out for trends
They come and go, sometimes in the span of a couple of days, but they never cease to exist. Trends fuel TikTok and drive its creators to produce more content and squeeze out their last drops of creativity. Best TikTok content ideas for creators come from trends. By riding the wave of trends, you'll be putting your videos under the spotlight and using the opportunity to reach a huge audience. Everybody gets their share of engagement from popular TikTok trends, and there's plenty for everyone, so why not you?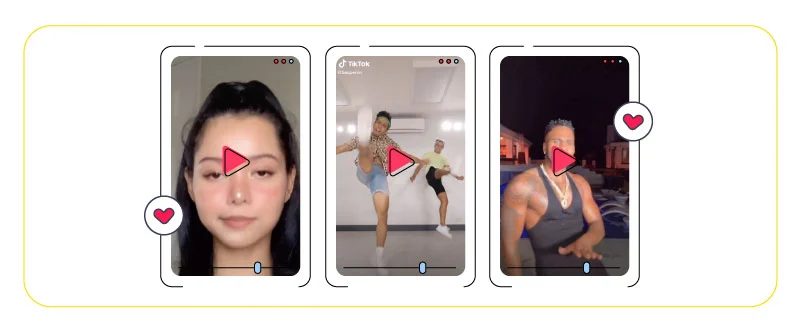 Emerge yourself through TikTok and explore your For You and Discover pages to find out what's buzzing on TikTok, what news has recently exploded, what songs are repeated the most in videos, and what formats, shooting techniques, hashtags, etc. have popped up since the last time you checked. Remember that discovering trends fast will help you get the most out of them, but you also have to find a way to fuse your content with trends in a clever, fun way. It's important to choose the right trend depending on your niche, but don't overthink it much.
Make your videos algorithm-friendly
A big reason why TikTok has been so successful is its superb content curation algorithm. The system impressively delivers relevant videos to users based on their demographic, preferences, and behavior, and has multiple factors to determine whether a video should appear on people's feeds. An important one is hashtags, which act like beacons for the algorithm. By using trending and relevant hashtags in your captions, you increase the visibility of your videos and reach people who are interested in the related topics. So make sure to use the right hashtags.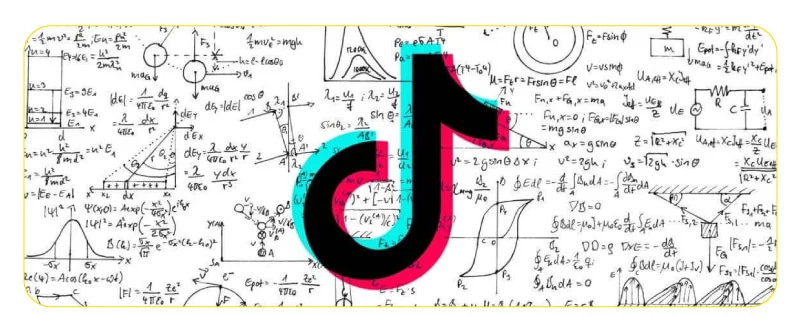 Now that we're talking about hashtags, let's get something out of the way. Using some general hashtags like #ForYou or #FYP or #TikTok has no effect in getting your videos more views. I've seen so many people giving away this recommendation in their TikTok best practices for creators, but it has never been proven to work and TikTok hasn't officially stated it as a determining factor. So use your caption space for important stuff like relevant hashtags and contact info.
Take advantage of sounds and TikTok's in-app tools
There are other things you could do to make your video more appealing to the algorithm. For starters, create high-quality, vertical videos and always accompany your video with a trending sound. You could discover popular songs and sounds by exploring TikTok yourself or checking TikTok's numerous playlists of trending songs.
Take advantage of TikTok's in-app features to spice up your content and keep them fresh and interesting like stickers, effects, and cool editing features like duets and stitches. You won't believe how fast reacting to or making fun of popular videos will boost your content and get you viewers.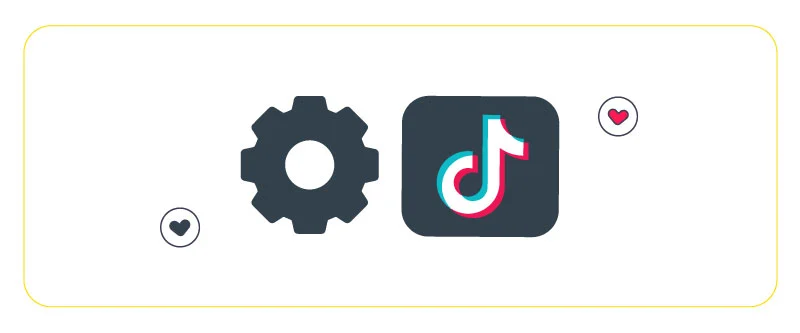 Stitch lets you include pieces of other people's videos in your content and it's perfect for sharing experiences or starting discussions. There's also the fun Duet feature that lets you dedicate half of the frame to another user's video. It's a great way to react to other content or build off of their idea to change the context or add your own spin to the topic.
Analyze your performance
Continuously monitoring the performance of your videos and making tweaks where it's necessary will put you ahead of the competition since many TikTok creators ignore that. Regular performance analysis will tell you where you need to put more work, when's the optimal time to post, and what themes, topics, creatives, and captions resonate the most with your audience.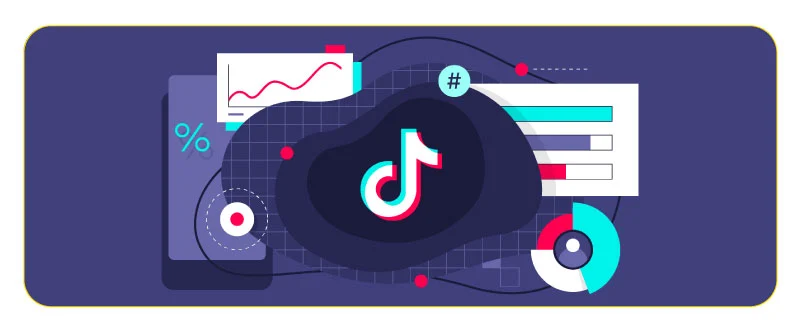 If you have a Pro TikTok account, you have access to tons of performance insights that are massively helpful in tailoring your content and putting your focus on what drives more engagement.
Conclusion
What's great about TikTok is how it lays the groundwork for creators to use their wild imaginations and cool ideas for creating fun, innovative, impactful, and educative videos. Once you're done creating your new awesome video, there's a supporting, hyperactive community of millions, waiting to watch it and a top-notch system that you can trust to deliver your video to them if you've done everything right.
Using these TikTok best practices for creators, you'll be able to align your content to TikTok's standards as quickly as possible and enjoy millions of people pouring in to watch your content and engage with your account. After that, it's all uphill!
FAQs
How can I be a good TikTok creator?
A good TikTok creator is one that fuses his/her own brilliant ideas with the hottest trends on the platform. For that to happen, you'll need to be constantly looking for things gaining popularity on TikTok and ride their trend wave as soon as you could.
How often should creators post on TikTok?
It's important to post content regularly, but the exact time depends on multiple factors like the location of your intended audience, the trend cycle, and your own capacity of creating videos. Make sure to check out TikTok's performance insights to find out when your viewers are the most active and post content in those hours.
What content works best on TikTok?
Again it depends. While you might think dance challenges, memes, and lifestyle videos are guaranteed to achieve success on TikTok, there is A LOT happening on the platform. You could find dedicated communities and creators in countless niches. However, you'll find authenticity and humor common among all of them, so regardless of what content you choose to create, be original and be funny.