Thinking about maximizing your brand's online exposure? Facebook marketing is arguably the best way to promote your brand at the highest level and achieve a myriad of business goals. The popular social network has huge potential to help you grow your fan base, expand your clientele, and establish a close connection with customers through both organic activity and paid promotion.
But harnessing the power of Facebook for your brand requires a well-thought-out marketing strategy and getting a full grasp of all the powerful options the platform provides to you and how you could use them in the most efficient way. Otherwise, you'll be stepping into a very saturated platform full of capable players without a plan and get either unsatisfying or costly results.
Don't worry though. Follow our complete guide to Facebook marketing to get a good idea about how to get started on the blue social network and slowly build your presence from the ground up to turn it into one of the most viable and money-making channels for your business.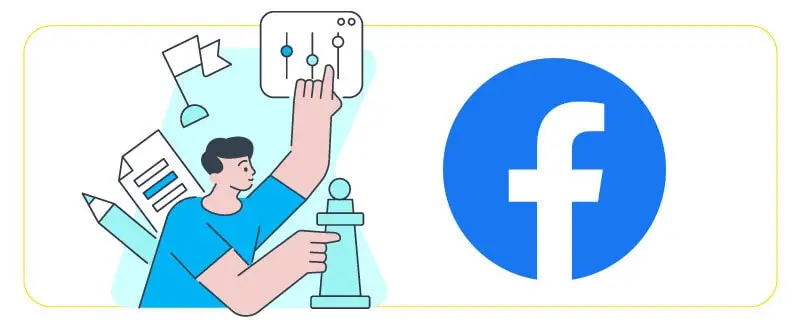 Why Facebook?
We live in the digital age, and Facebook (nee Meta) makes a huge part in it. For years, Facebook has been the most popular social media network in the world, and today, the number of people actively using it on a monthly basis is almost one-third of the entire world's population. It's so huge to even think about. This gigantic number clearly demonstrates why Facebook should be an important point of focus in your marketing strategies. Facebook hosts almost every demographic which makes it a promotion paradise for almost every niche. Almost any business of any vertical could potentially find clients on the platform. Think of it as a massive billboard that's visible to the entire world.
The sheer number of users isn't the only reason to consider it. Facebook also provides one of the most sophisticated advertising platforms. In addition to being a terrific social network with lots of features to connect with friends, family, and customers, Facebook is also superbly feature-rich when it comes to paid promotions. Throughout the years, Meta has developed advanced technologies for understanding user behavior and processing accumulated user data.
The result has been powerful automated systems that are capable to display highly relevant content to users, connect advertisers to potential clients, and analyze and optimize campaign performance to achieve the best results with reasonable costs. Audience targeting on Facebook is top-notch, and you have a lot of flexibility in terms of managing your budget, segmenting your audience, and keeping track of your campaigns.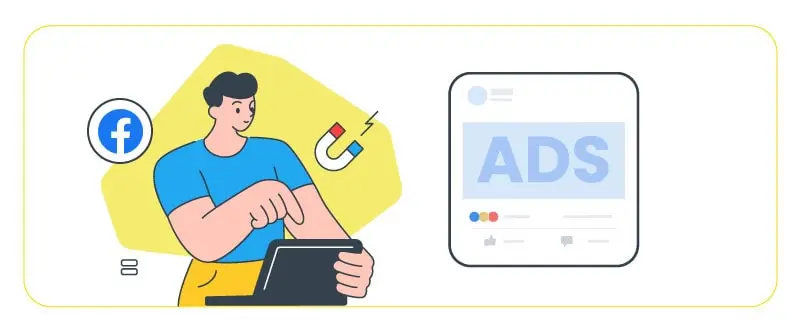 I personally believe that right now, having a Facebook marketing strategy is a no-brainer for any business of any size that's looking for an effective, scalable marketing method. Don't give in to all the negative buzz around the platform and all the baseless rumors that say Facebook is not "relevant" anymore. It just doesn't make sense to skip on what Zuckerberg's team has made, despite the fact that the company has been involved in some shady business.
How the Facebook Algorithm Works
The Facebook algorithm is a dynamic system that evaluates and ranks the vast amount of content available to users. Its primary goal is to ensure that users are presented with content that is not only relevant to their interests but also engaging and valuable. To accomplish this, the algorithm utilizes a variety of signals and data points to determine the content's relevance to individual users.
Within the context of your Facebook Marketing Strategy, it's crucial to understand that user engagement is at the heart of the algorithm's operation. Content that garners higher levels of engagement, such as likes, comments, shares, and reactions, is considered more relevant and is consequently given higher priority in users' feeds. This engagement signals to the algorithm that a particular piece of content is resonating with the audience, making it deserving of broader exposure.
Factors Influencing Post Reach in Your Facebook Marketing Strategy
As you shape your Facebook Marketing Strategy, several factors come into play that significantly impact the reach of your posts. Understanding these factors can make a substantial difference in the effectiveness of your marketing efforts. Here are some key considerations:
Affinity Score: In your Facebook Marketing Strategy, recognize that the relationship between the user and the content creator matters. Content from friends and family generally receives higher priority over content from brands or pages.
Content Type: Different content formats hold varying levels of priority based on user preferences and historical engagement patterns. Videos, images, links, and text posts all have their unique impacts.
Time Decay: The recency of your content matters. Recent posts tend to receive more visibility, while older posts gradually lose prominence in users' feeds.
Relevance: Aligning your content with the interests and past interactions of your target audience is pivotal. Content that resonates with users' preferences receives a visibility boost.
Engagement: As an integral part of your Facebook Marketing Strategy, prioritize generating engagement. High levels of likes, comments, and shares indicate the value of your content to users.
Negative Feedback: Acknowledge that the algorithm considers negative feedback. If users hide, report, or unfollow content, it affects the visibility of that content in their feeds.
Post Format: Tailor your content format to your audience's preferences. Different post formats, such as statuses, images, and links, receive varied priority based on historical performance.
Clickbait and Engagement Bait: Within your Facebook Marketing Strategy, steer clear of clickbait and engagement bait. The algorithm penalizes such content in favor of more authentic interactions.
In conclusion, comprehending the Facebook algorithm is not only vital for understanding the mechanics of content visibility but also for crafting a successful Facebook Marketing Strategy. By integrating your knowledge of the algorithm's workings, you can tailor your content creation and engagement tactics to maximize visibility and engagement within the parameters of your marketing goals. As you create compelling, relevant, and engaging content that aligns with your target audience's preferences, you position your business to excel in the realm of Facebook marketing.
What is Facebook marketing?
It's simple: The practice of promoting a brand on Facebook is called Facebook marketing. It's done to achieve a number of business goals, like finding new clients, increasing sales, establishing a means of connecting with clients and audiences or collecting leads.
Contrary to what many people might think, marketing on Facebook is not limited to paid advertising. Facebook is basically a social platform. Similar to how normal people could use it to connect with friends and family and share memorable moments with them, brands could also use it to organically connect with their customers. In fact, organic activity complements paid promotion in Facebook marketing. Combined together, these two could help a brand find new customers while engaging with its current clientele. We're going to go through both to help you get a full grasp of what you need to create the optimal Facebook marketing strategy.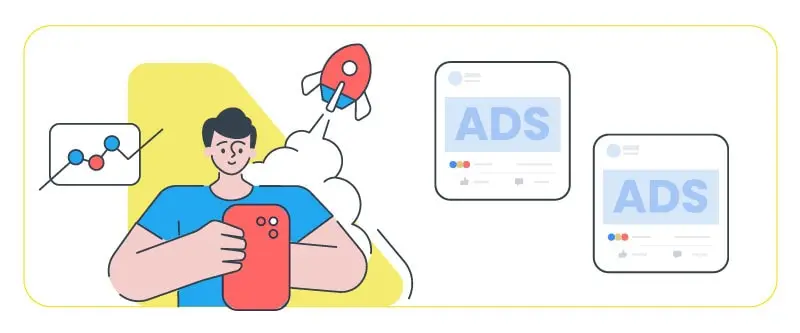 Setting goals for your Facebook presence
Before diving into anything, you should first think about what you're trying to achieve by having a presence on Facebook. Ask yourself a series of questions and proceed only after having a clear answer for all of them:
Is my target audience on Facebook?
What is my primary goal of having a presence on Facebook? Is it building brand awareness? Or increasing website traffic? Or generating leads?
Do I have enough resources to include Facebook in my marketing strategies?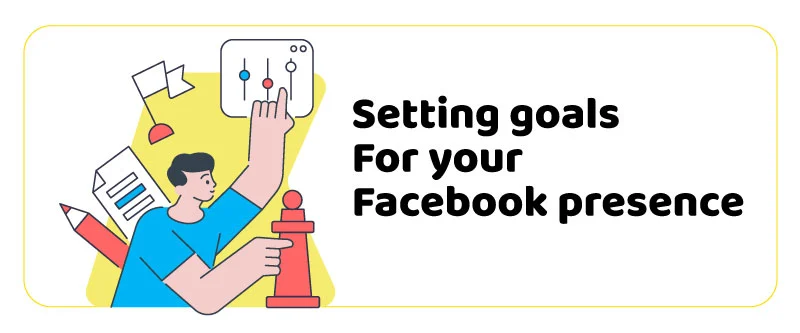 After determining your goals, you can adjust your Facebook marketing strategy according to them. Remember that every business is unique, so there's no single strategy that would work for everyone. Having a clear understanding of why you're stepping into the world of Facebook marketing will help you tailor your own strategy.
Defining an audience for yourself
Now that you've defined your goals, It's time to think about who you would want to talk to on Facebook. Regardless of what your goal is, you need to conduct extensive customer research to find out who's going to be on the receiving end of the messages you're trying to convey.
Knowing your audience is essential for shaping your message, your tone, your ad recipient lists, and creating the optimal content strategy. Again you can ask yourself some helpful questions to help you with this matter:
Where does my audience live?
What is my audience's demographic (age, gender, race, ethnicity, religion, etc.)?
How is my audience's user behavior (usage times, interests, etc,)?
What is my audience's job?
What problems does my audience have and how my brand/product/service could help it?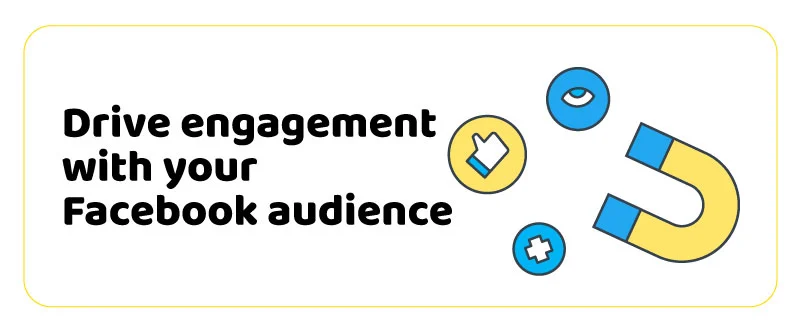 You could also get help from your buyer persona (if you already have one). It gives you a good idea of who your ideal customer is.
Facebook is really powerful when it comes to narrowing down your audience. With Facebook, you can get granular with your ads and only target those who are most likely to buy from, or at least consider your brand and exclude everyone else. When creating a campaign, you can get very broad or very specific with your targeting based on dozens of filters available to define who's going to see your ads and who's not.
Planning a Facebook content strategy
Posting a steady, thoughtful stream of content on your Facebook Page is the main pillar of your organic activity on the platform. What you include in this stream and when you this content must be according to a well-thought-out plan.
Multiple factors influence the content of your posts. Your target audience is an important one, meaning you need to establish a tone and create a message that your audience finds interesting and engaging.
There's no one-size-fits-all Facebook content strategy. You need to find a balance between publishing entertaining, informative, and fun posts to drive engagement, and subtly promote your brand, your product, or your service and convey your brand values. Using your creativity and riding on the wave of the hottest online trends is encouraged. Categorizing your content into topics is also very helpful. For example, you could segment it into news posts, fun posts, tutorial posts, community posts, and so on.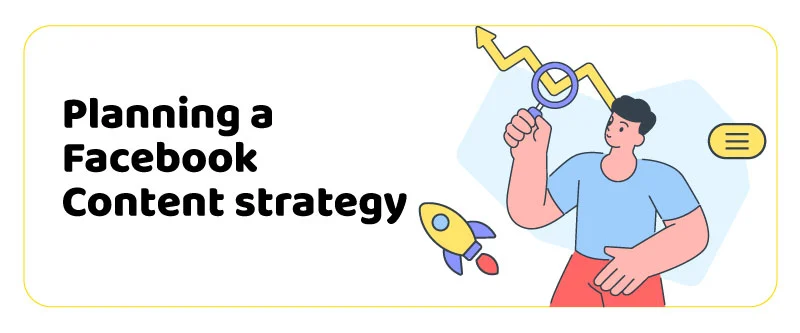 Post-scheduling is another important – but oft-neglected factor – in planning a content strategy. You want your followers to see your posts, so it's obvious that your timing should align with their online hours. Facebook Audience Insights could come in handy here. It tells you when your followers are most active and when's the best time to publish your content.
Facebook Ads; PPC at its finest
More than a hundred million businesses actively use Facebook to promote themselves. Throughout the years, the company has gathered a huge amount of user data and developed its catalog of advertising features that are unparalleled in the industry right now.
Facebook has been fine-tuning its commercial features to help businesses better engage with their customers with relevant and high-quality content. Facebook Ads is now more powerful than ever. It provides high advertising flexibility with advanced targeting abilities. You can have total control over how much you want to spend on your campaigns, and be confident that Facebook will display your ads to the right people.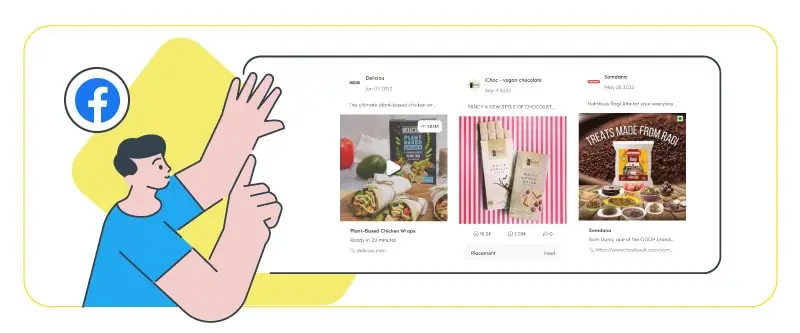 Paid promotion on Facebook complements your content marketing strategy on the platform. It's cheap, it's effective, and it provides you with tons of performance monitoring options and analytics to help optimize campaigns. We recommend you start with organic content first to gather a following and then jump on to the Facebook Ads train. Newbies should consider starting by "Boosting" an organic post to increase its reach. This also helps get familiar with the Facebook Ads Manager (Link). Creating and running all-new campaigns is the next step.
Similar to organic activity that required a robust content strategy, you need to have a strong Facebook advertising strategy for paid promotions. Facebook Ads is vast, sophisticated, and quite honestly, a little bit confusing. We definitely recommend going through our complete Facebook advertising strategy guide before diving into it.
Facebook Ads strategy for e-commerce businesses
If you own an e-commerce business and wish to increase your sales and find new customers, adopting Facebook Ads in your marketing strategies is a must. In recent years, Facebook has enrolled some awesome shopping features to its platform and has expanded its advertising formats to help e-commerce advertisers better promote their brands and products.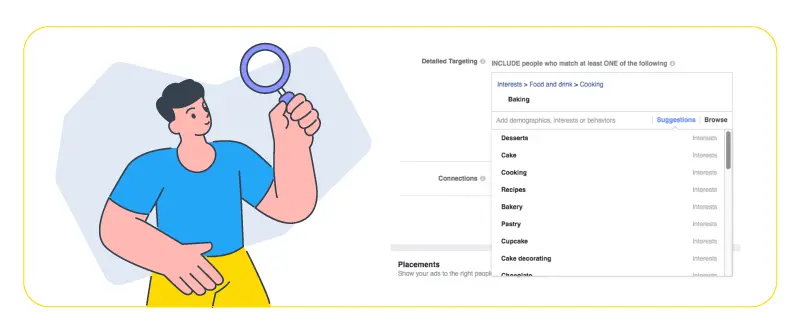 Do not just jump into Facebook and run ads without a plan. As an ecommerce business, you know who you're potential customer is and what it needs. But it doesn't necessarily work the other way around. Lots of people haven't even heard about you once. Are you going to just shout your name into people's faces and urge them to buy from you? That's never going to work. What does work is slowly nurturing a clueless potential customer into an actual customer through a thoughtful process.
It starts from introducing yourself to a client, then encouraging them to consider what you offer to solve a problem they have, then building trust and giving them the extra push they need to purchase from you. Each stage requires its own campaigns with its own tone, creative, copy, and target audience. Make sure to read our article on creating a strong Facebook Ads strategy for e-commerce businesses to get the most out of this paid promotion method for your business.
Facebook Ads strategy for Shopify stores
44% of users admit that Facebook has directly influenced their shopping behavior. In another huge stat, 26% of all users who clicked on ads have reported making a purchase. If done right, Facebook advertising increases your chance of converting your Shopify store's visitors into customers dramatically.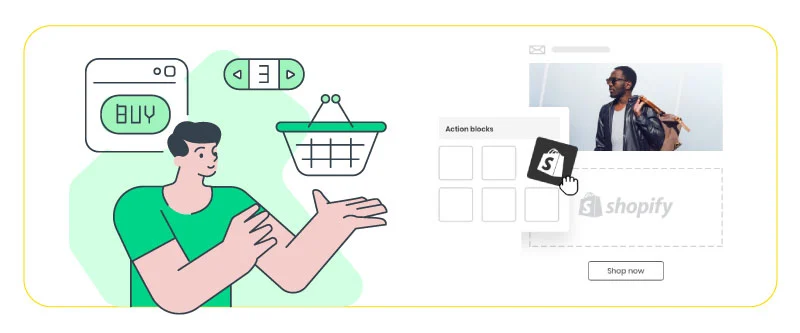 Running Facebook Ads for your Shopify website has some prerequisites. The first is setting up The Facebook Pixel tracking tool on your website to gain actionable data from your website visitors. Once you've taken care of it, you need to create campaigns based on a marketing funnel to attract the attention of your potential customers and then slowly nurture them into actual customers.
You're going to start by running reach campaigns to make people familiar with your brand, then create new custom audience lists based on store visits and generated leads, then retarget people who have shown interest in or interacted with you to lead them down the funnel. The whole process with full details is available here in our guide for creating the best Facebook Ads strategy for Shopify stores.
Facebook Ads strategy for restaurants
A study has shown that %49 of people use Facebook when searching for a restaurant. If you're a restaurateur, Facebook Ads is a terrific way to promote your establishment and drive people to your restaurant. Here are the most important things to know before developing a Facebook advertising strategy for your restaurant: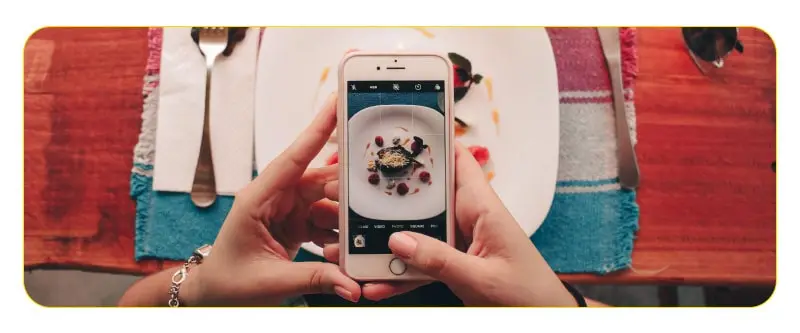 For a restaurant business, accurate location targeting is insanely important. You'd want to focus on areas that are in your establishment's perimeter and target local customers
People who've already tried out your restaurant should be your first ad recipients since it's more likely for them to revisit your place.
Keep in mind that as a restaurant owner, you're not just serving food. You're selling a unique experience. You need to reflect that in your ads in order to stand out among the huge number of rivals in your niche.
Your restaurant might have a specific theme, serve a certain type of food, or have any sort of distinct characteristics that makes it more appealing to specific groups. Make sure to consider that when choosing target audiences for your campaigns.
Once you've managed to get people to visit your establishment, make sure to collect a means of contact with them for remarketing purposes.
Learn more about this topic on our super helpful guide to creating a powerful Facebook Ads strategy for restaurants.
Conclusion
Well there you go. We hope that our Facebook marketing strategy guide will help you come up with the best strategy possible for your Facebook presence and achieve whatever business goal you have in mind. There's definitely more thing to know, so make sure to check out our guides for specific businesses and other Facebook marketing opportunities and features.
FAQs
Are Facebook ads still effective 2023?
Absolutely. Facebook is the world's most popular social network with three billion users and there's a very high chance that your potential clients use it. Facebook is packed with features to connect you with your audience either through organic activity or paid promotions and million of businesses are using it to find new customers.
How can I create a Facebook marketing strategy?
You first have to clearly define your goals for having a presence on Facebook. After that, get to know your audience and the best way to attract their attention and engage with them. Next up, you'll need a combination of content marketing and advertising to build brand awareness, maintain connection with current clients, and generate more leads.