Launching an e-commerce business nowadays is definitely much more straightforward than running a traditional brick-and-mortar business. In today's day and age, dozens of powerful e-commerce platforms are available that let you create your own digital storefront with little effort and high levels of customizability. You don't even need much computer knowledge! But this is only the groundwork. Yeah, starting an e-commerce business is a piece of cake, but how about actually running and making money from it?
This is the tricky part. Successfully running a store in the digital landscape requires a lot of skill and effort. Creating an e-commerce business is just as easy for the next guy as it is for you. This means the market is getting extremely saturated and you'll be facing fierce competition.
You need to take advantage of the most viable promotion opportunities to stand out from the crowd. An excellent is Facebook Ads, which is so effective that it's become a must for anyone looking to expand his/her e-commerce business. But before diving into anything, you need a comprehensive, well-thought-out advertising strategy. Stick with us to learn what it takes to create a strong Facebook Ads strategy for e-commerce businesses.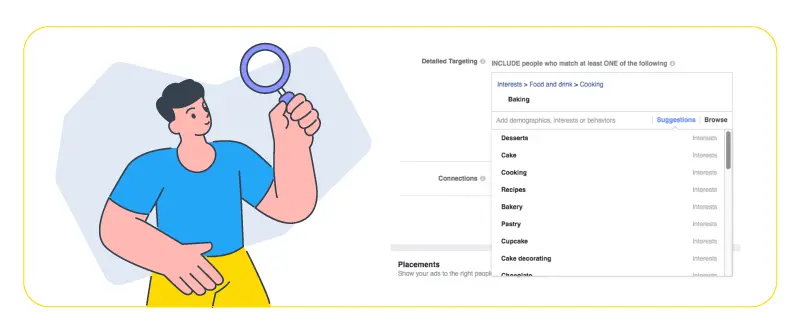 Why you need a Facebook Ads strategy for eCommerce
Facebook owns one of the most advanced online advertising platforms in the entire digital world. SMBs to billion-dollar brands use this platform to promote themselves, build brand awareness, establish a strong connection with their clientele, and find new customers. Facebook Ads can effectively help a business achieve any marketing goal.
Almost three billion actively use Facebook on a monthly basis. In other words, the platform has such a massive user base that it's almost impossible not to find your audience in it. 44% of users admit that Facebook has directly influenced their shopping behavior. In another huge stat, 26% of all users who clicked on ads have reported making a purchase. Advertising on Facebook is a perfect way to put your brand in front of millions of people. If done right, the chances of converting them to customers are very high.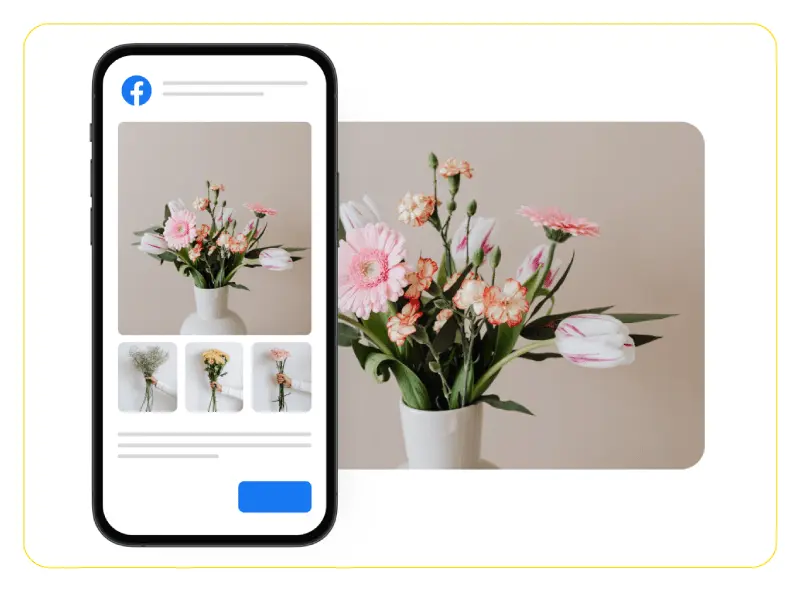 Unfortunately, many ecommerce businesses fail to find success in the highly competitive landscape of Facebook Ads. A lot of these failures come from ignoring the fact that having a well-thought-out advertising strategy is absolutely necessary to achieve desired goals with Facebook Ads.
It's almost unbelievable how many business owners I've met have no clue about what a Facebook Ads strategy for ecommerce really is. Most of them just jump straight into running poor ads with no clear objective and optimization goal, just because they've heard from a friend or have read somewhere that "Facebook advertising is cheap". You probably know how they all ended. Their ads didn't get any meaningful results, they lost a lot of money and blamed everything on Facebook.
Set up Facebook Pixel on your eCommerce website
Once you've decided to adopt Ads in your Facebook marketing strategies and created a business account, the first thing to do is setting up Facebook's magnificent tracking tool on your website. Regardless of the types of campaigns you'll be running on Facebook, you'll need to closely monitor the user activity on your website.
This includes pages visits, sign ups, add-to-carts, etc. By tracking these activities, you could expand your audience lists and segment your potential clients based on what stage they are at on your marketing funnel.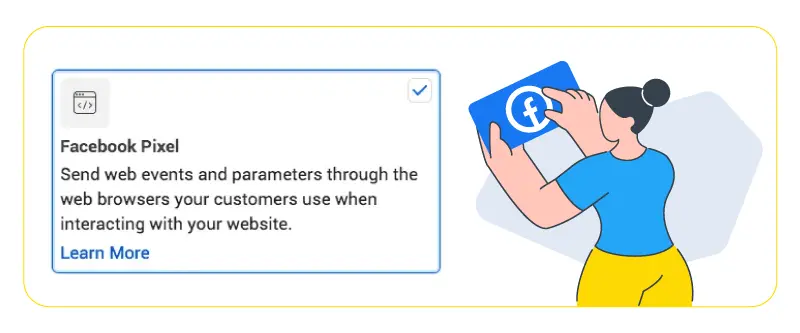 Pixel is a small piece of code that fires up any time a user takes aforementioned actions on your website. Then, Pixel identifies these actions and associates them with respective Facebook accounts. You could use the data Pixel accumulates to shape your custom and lookalike audience lists and retarget people who have shown interest in what you offer.
Customer journey: The inseparable part of Facebook Ads strategy for eCommerce
As I mentioned earlier, simply jumping into Facebook and running ads without a plan is a big mistake. As an ecommerce business, you know who you're potential customer is and what it needs. But it doesn't necessarily work the other way around. Lots people haven't even heard about you once. Besides, there are plenty other similar businesses to you that are advertising on Facebook. How are you going to stand out? Are you going to just shout your name into people's faces and urge them to buy from you? That's never going to work. You can also read about Facebook ads strategy guide 2022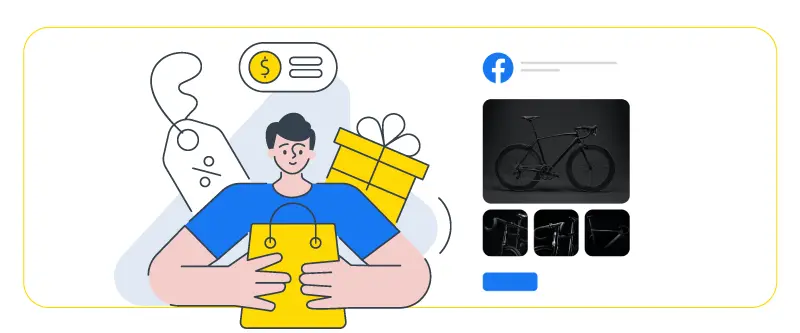 What does work is slowly nurturing a clueless potential customer into an actual customers through a thoughtful process. This is exactly what a marketing funnel does. It's a process starting from introducing yourself to a client, then encouraging them to consider what you offer to solve a problem they have, then build trust and give them the extra push they need to purchase from you. Each stage requires its own campaigns with its own tone, creative, copy, and target audience. As you go through, you'll analyze how people at different stages are reacting to your ads (Pixel is a big help here), and plan what you need to do to drive them to the next stage. Your marketing funnel determines the direction of your whole campaigns.
Create custom and lookalike audiences
You're going to need enough knowledge of your core audience to begin. Otherwise, you'll have to rely too much on guesswork and miss the audience that might actually be interested in you. If you find shaping your core audience difficult, Facebook's custom and lookalike audiences feature will help you get started.
Custom audiences lets you connect with the people who, one way or another, have shown interest in your brand. Facebook receives a list of customer data (via uploading an email list or Facebook Pixel) and then matches list items with their profiles and creates a "Custom Audience" list for your ad account. To use this feature, select the "Audiences" item in the hamburger menu on the right-hand side of Ads Manager, then select "Create a Custom Audience".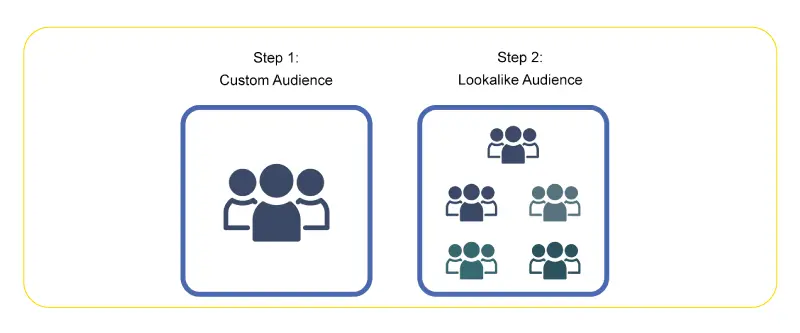 Lookalike audiences gives you the ability to create lists of people who share similar characteristics with your current customers and people who have shown interest in your ecommerce business. You can find this feature in the same place as the Custom Audiences in Ads Manager.
Facebook gives you the option to select the level of similarity to your current audience on a scale of %1 to %10. The higher you go, the bigger and broader your audience will become. Facebook requires you to assign a source for creating the lists. This source could be a custom audience list, the data collected by Facebook Pixel, or the people who follow your Facebook Page.
Facebook Instant Experience works brilliantly for eCommerce ads
A very impressive feature that Facebook has rolled out recently is the Instant Experience; a full-screen experience that gorgeously highlights your products in a beautiful and smooth way. Instant Experience is a mobile-optimized package full of awesome features in the form of a single ad.
This ad appears in feeds with a cover photo or video and a carousel below it. When the user taps on it, a fast-loading landing page opens with multiple customizable sections. You can showcase your collections or best products on a grid layout, tell a visual story, or create a lookbook. Instant Experience has four different pre-built templates, each optimized to reach a specific goal:
Instant Storefront: As the name suggests, Instant Storefront lets users browse your product selections instantly and shop straight from Facebook. You can put clickable product photos in a grid with price tags and provide a smooth shopping experience.
Instant Customer Acquisition: This template is great for leading viewers to your website and driving specific actions. You can include photos and videos in a list layout, with each section having a short description and a CTA button that links straight to your landing page.
Instant Storytelling: The Storytelling template is very similar to Customer Acquisition. The difference here is that the list layout only contains one CTA button at the bottom, so you could tell a story with visuals and texts without interruption.
Instant Lookbook: With this template, viewers can seamlessly explore your products and instantly visit their detail pages. You can include lifestyle images of your products with additional photos and price information that appear below them. Each image can be tagged with a link to the product page. Similar to all the other templates, there's a CTA button at the bottom.
Retarget people who've shown interest in you
Retargeting (or remarketing) is an important part of any Facebook Ads strategy for ecommerce businesses. You might manage to capture your audience's attention and get them to visit your website, but that doesn't mean they're going to buy from you right away. Many of them just visit product pages or simply add them to carts without checking out. Luckily, Pixel record all of these actions, and you have a great chance of converting these people to clients.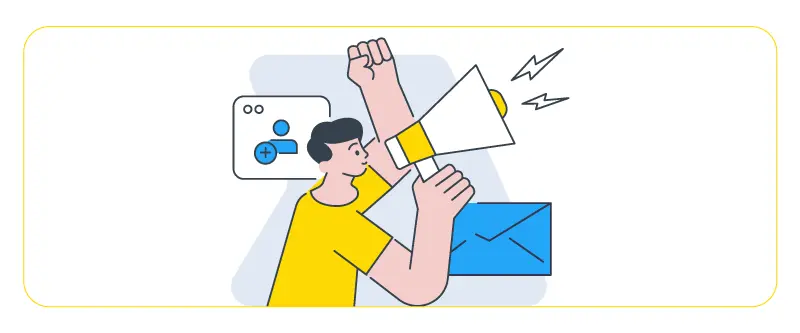 Retargeting happens at the later stage of your marketing funnel. This means you have to go for the kill. While you have to be mellow on your reach and awareness campaigns and not sound too salesy, in retargeting campaigns you must be aggressive and give the audience the push they need to purchase. Focus on the products themselves and the value they bring. Adding an incentive will give your prospects the push they need to make the purchase. Free shipping, discounts, and special offers are good examples.
Leverage Dynamic Product Ads
A big part of retargeting is reminding people of the interest they've shown once to a product or service you offer. Dynamic Product Ads (DPA) does this brilliantly. It dynamically displays the products that users have checked out or added to their carts, but not purchased. Repeatedly reminding targets of their items of interest is a great way to entice them to consider those products again and make the purchase this time.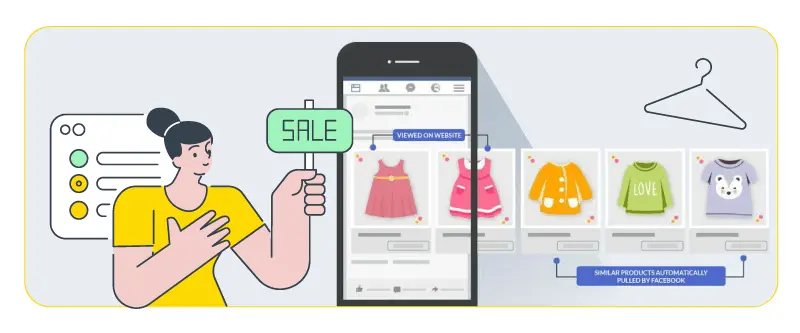 Accompanying your retargeting DPA ads with an extra incentive would do wonders. It gives your prospects the push they need to complete the checkout. If you have Pixel installed on your website, Facebook will automatically match the persons who have triggered an event on your website to their Facebook account. Then you can choose to display dynamic ads to them.
Best ideas for your eCommerce Facebook Ads
Facebook gives you tons of options and formats when creating ads, some of which work better for eCommerce ads. However, the ad's content, creative, and approach is totally up to you. Here are some of the well-proven practices you could use to spice up your ad and maximize your ROI:
Use video ads
Facebook clearly prioritizes video, and it makes sense. Video content has a much higher engagement rate on Facebook than other content and it gives you more room to say more, show more, and convey an impactful message in just one post. Granted; Creating video ads is more difficult and expensive than photo or text ads, but if you have enough resources, it's the best ad format you'll find in terms of capturing attention and engaging with your audience.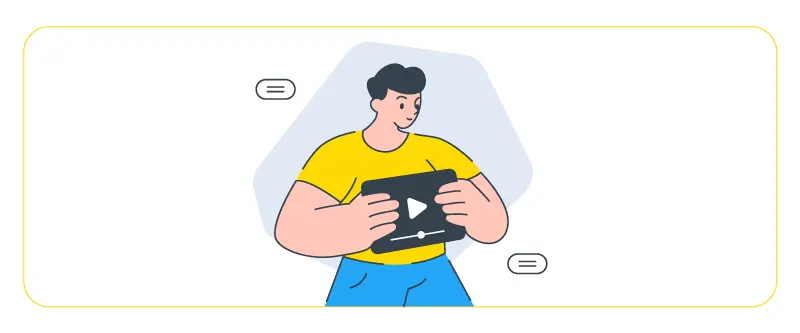 Use carousel ads
Another great Facebook Ads format that lets you include up to five images or videos in one single ad, each with their own title and link. Carousel is great for showcasing a variety of products, or tell a story using multiple images or videos. You could promote your top-selling products, showcase a collection, or focus on one product from different angles.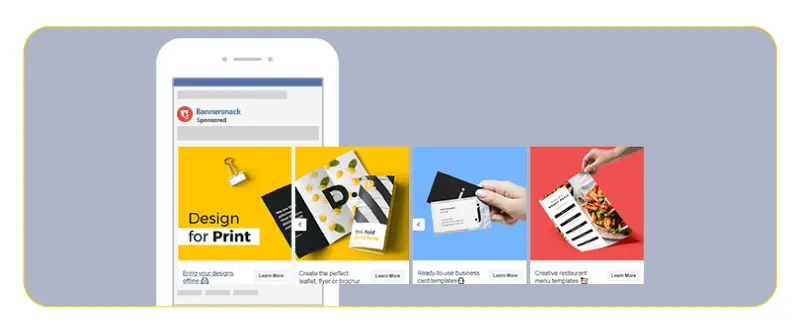 Use upselling
Upselling is a very easy way to ramp up your sales by encouraging your existing customers to buy related or complementary products to their previous purchases. You probably already do this on your eCommerce website or via email, but Facebook is perfect for upselling and cross-selling too. What you need to do is target the people in your audience lists that have purchased from you before with products they'll be interested in. For example, if someone has bought a pair of gloves from your website, you could target that person with ads that showcase your headwear collection.
Show social proof
Here's a thing you should know: People trust other people's recommendation way more than they trust you, especially if they're friends or family. You could actually use this to your benefit by including positive customer feedback in your ads. When people genuinely talk about how they enjoyed buying from you in your ads, you'll build massive trust and authenticity. Product reviews, testimonials, and influencer marketing are terrific examples of social proof that create a trustworthy image of your brand and convince skeptical customers to consider you.
Conclusion
A great Facebook Ads strategy for eCommerce is one that's based on good knowledge of intended audience, brand's identity, capacity, and business goals. Hopefully, the tips we listed in this article will help you create your own advertising strategy with the right approach and the right tools that Facebook offers for eCommerce businesses.
FAQs
Which Facebook Ads are most effective for eCommerce?
There's no single Facebook ad format that's guaranteed to work for eCommerce businesses, but research and past experience has shown that video ads, carousel ads, and Instant Experience ads are more successful of grabbing shoppers' attention, generating leads, and drive website traffic.
Do Facebook ads work for eCommerce?
Of course they do. 44% of users admit that Facebook has directly influenced their shopping behavior. 26% of all users who clicked on ads have reported making a purchase. With the addition shopping directly in Facebook without leaving the add, more people are using it for shopping purposes.
Why are Facebook ads important for eCommerce?
Facebook is the most popular social network in the world with almost three billion monthly active users. It also owns one of the most sophisticated and advanced advertising platforms serving almost a hundred million different businesses, many of which are ecommerce. Facebook Ads is a no-brainer for any eCommerce business that's looking to find new customers and increase sales with reasonable costs.