No matter how talented you are; as long as your lash extension business doesn't attract clients, you're wasting your potential. Relying on gaining popularity through word of mouth can only take you so far. You need to utilize the enormous power of marketing and advertising to educate your customers and prospects on why they should choose you. The key to successful marketing your business is knowing your audience, how they think, and what they expect from a modern lash extension service. Bear with us here at AdFlex to learn how to promote your eyelash extension business.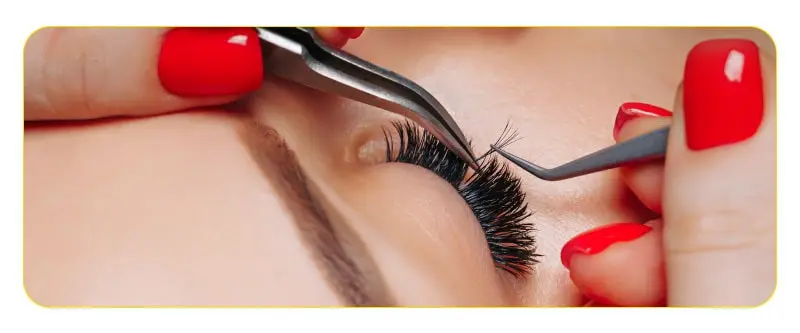 How to promote eyelash extension business
Obviously, we're going to talk about tapping into the power of digital marketing and social media to better promote your business. The advertising landscape has evolved after all and is moving towards online platforms more and more every day. But this doesn't mean you should completely ignore the more traditional marketing tricks. They still have a lot of potential to help you find new clients and can be great complementary techniques for your digital strategies.
Social media is the ultimate marketing tool for your business
Social network sites and apps today are much more than just means to connect with friends and family. Millions of people visit platforms like Facebook and Instagram on a daily basis just for the sake of finding and trying out new products and services, either with a specific thing in mind or just random browsing. Businesses know that very well; There were more than 200 million profiles actively promoting brands and businesses on Instagram in 2021. This could have two meanings:
Taking advantage of social media for promoting your business is a must. It's very cheap, and easy, and could help you achieve success beyond your wildest imaginations.
By entering social media, you're stepping foot in a very competitive area. You need to know the important tips, tricks, and clichés of how a beauty business should act on social media and be creative to gain an edge over your competitors.
You can also read about Social Media Network Marketing.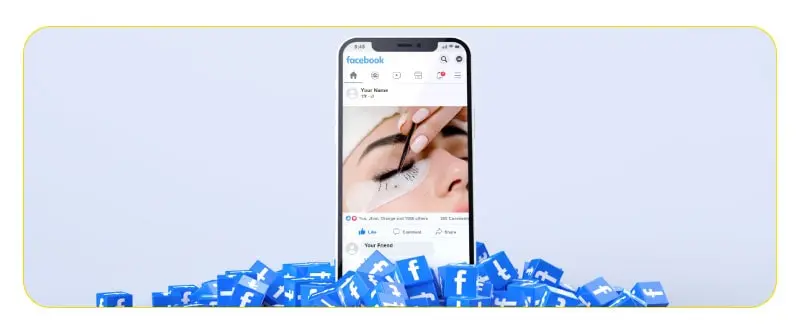 Post Before/After photos and videos
Show off your work by posting samples of your eyelash extensions. Posting before/after content on your page is a great way to grab attention and show the quality of your craft. Ask your current clients if you could take photos of them when they come in and before they leave. It would be even better if you ask their permission to tag them in posts so you could find your way through their social circles and generate even more interest in your art and increase brand awareness.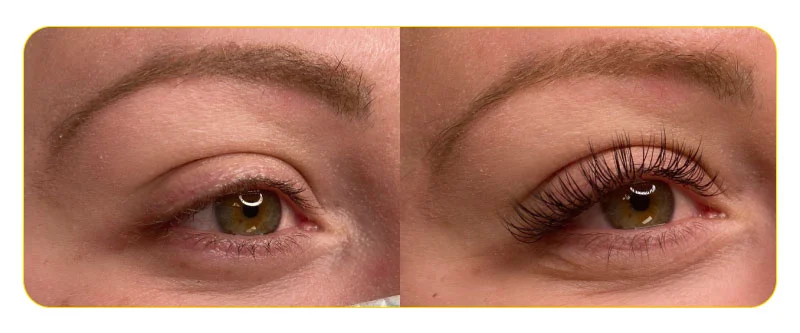 Polish your visuals
As a lash stylist, your work is all about aesthetics. People choose you to boost their looks, so it's crucial for your brand to be visually appealing. When your clients see how much you care about looking slick and professional, they'll trust you with their beauty needs. Develop a set of specific guidelines for your visual identity and how you present your work. These guidelines should include even the smallest details, like color palette, graphics, decorations, and the overall visual tone of your page.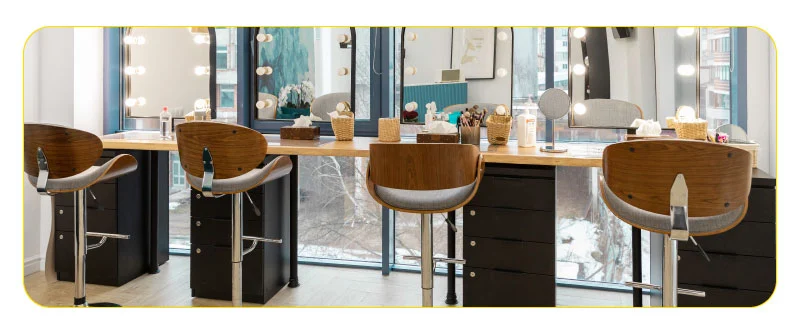 Take advantage of every tool you have at your disposal. You may have to spend a little bit on equipment to make sure you have everything you need to create a strong visual identity. Don't be afraid though; these days, you can easily find affordable smartphones with capable cameras, and there are tons of cheap lighting equipment to enhance the quality of your photos and videos.
Spice up your content
Your content should not just be beautiful but also relatable and interesting. There may be hundreds of other lash stylists out there that work just as well as you. In order to be distinct and unique, you need to add a more human aspect to your brand. Try telling your brand's story and provoke emotions in your audience.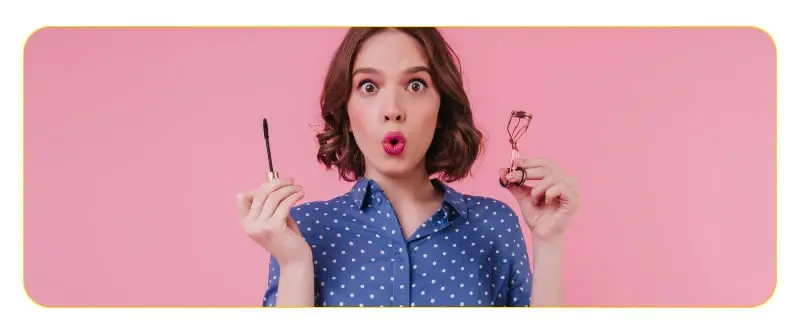 Establishing a close and friendly relationship with your clients helps build trust and loyalty. There are many ways to do so; you can interview your clients, take live videos of yourself while giving eyelash extension services, celebrate special occasions, and actively stay in touch with your followers by asking questions, answering comments, and engaging in conversations.
Use influencer marketing and build partnerships
Content creators and influencers are perfect conduits to finding new clients thanks to their giant fanbase. Partnering with an influencer might not be the most affordable approach since they demand a fair amount of money to promote your lash business, but could have incredible short-term benefits. Hopefully, there are ways to cut down on costs.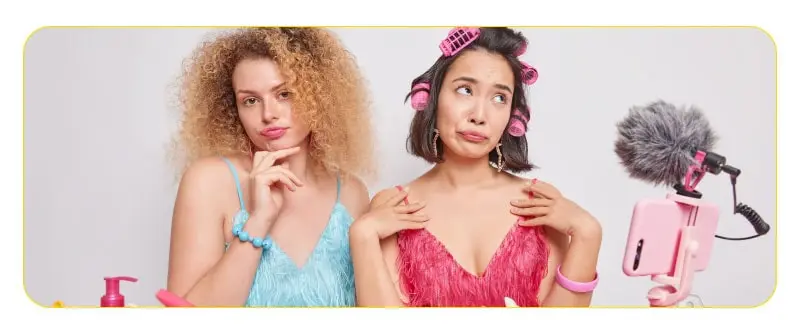 You can give them a free lash extension service and let them advertise your work on their channels. There's also the cost-per-action method, meaning you'll pay influencers per reservation instead of a flat-rate fee at the beginning of the partnership.
Educate your audience
Create content specifically to introduce your field of work to the audience. You can do this either through informational posts on your social media outlets or blog articles on your website.
Explain to them how eyelash design works, what options they have, and what products and materials are the best. This way, not only you can show them how skilled and well-informed you are in your craft, but also how much you care about customer satisfaction.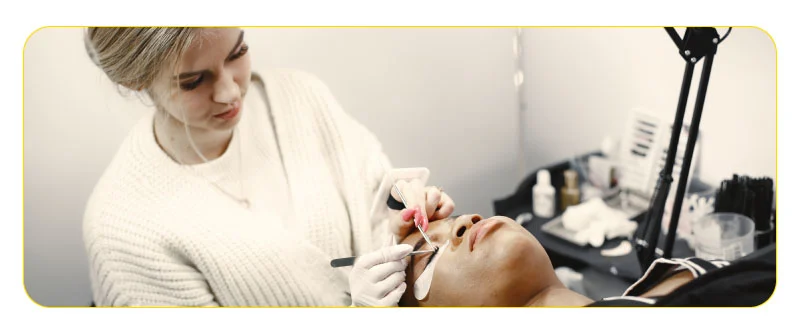 Traditional marketing tips
Now let's talk about the more classic techniques you could use to grow your clientele. They may not be the most brilliant techniques especially compared to digital marketing ideas, but they're still effective nonetheless.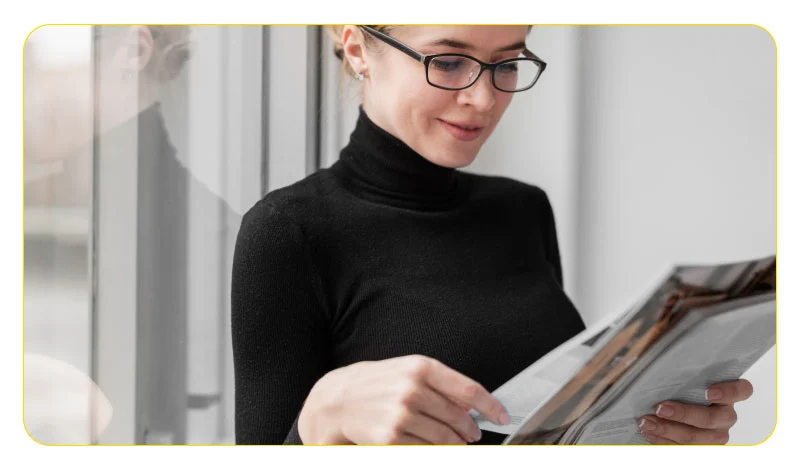 Mail advertising
When it comes to digital marketing, people could easily scroll past your photos and emails, but direct mail advertising is a great way to get your samples and materials to the hands of potential customers and show them how good your work is. This works especially well for local businesses and helps increase brand awareness.
Develop a referral program
Word of mouth is a powerful tool to find prospects, and it's what lots of businesses rely on. Consumers are much more likely to try out a product or service suggested by friends or family. Use this for your own benefit and entice your clients to refer other people to your lash business by offering them discounts, free services, or other interesting deals.
If you like to learn more about classic marketing techniques, check out our introduction to ROP advertising article which is an excellent example.
Conclusion
Thanks to the vast marketing opportunities that digital platforms bring, brand promotion is easier than ever for small businesses. It's best to combine modern methods with well-proven, traditional ways to get the best results and reach the highest number of prospects possible. With the handy tips we just gave you, hopefully, you'll get the best results for your eyelash extension business.
FAQs
How do you attract lash clients?
As an eyelash stylist, your job is to make people more good-looking. So it's crucial that your business be good-looking too. Make sure to create an Instagram account and showcase your work with beautiful, eye-catchy photos and videos. If it's possible, partner up with an influence relevant to your work and develop a referral program to spread your name through word of mouth. Your content should be engaging, attractive, AND helpful to your audience, with a friendly tone to establish a close connection with them.
How do I announce my lash business?
Influence marketing is a great way to launch your business and have a head start. Focus on local influencers first and make partnerships with other popular local businesses if you can. Give special offers and create a referral program to attract customers, then showcase your work to prove quality and generate trust.
How do I promote my lash business on Instagram?
An active presence on Instagram is an excellent way to grow your lash business. Work on a well-defined visual identity for your page and publish useful and exciting content relevant to your business regularly. Make sure to use a friendly tone and participate in conversations to build trust and establish a close connection with your audience.