It's safe to say that print media is not in its prime. Since the start of the digital age, computers and smartphones have slowly taken over our lives and affected how we follow news and events. Almost everything we need can be found on the internet and is only a few clicks or taps away. So does this mean investing in advertisements in newspapers and magazines is a waste of resources? Absolutely not! In fact, ROP is still very efficient. But what does ROP mean in advertising? Stick with us at AdFlex to learn more about this high-profile way of promoting a brand on print media.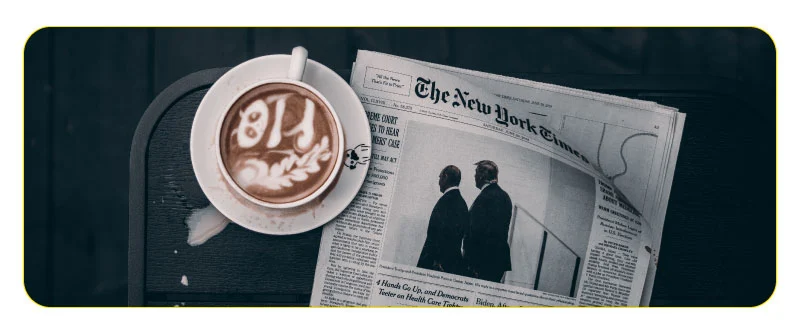 Print media is certainly not dead yet. In fact, research has shown that newspapers and magazines hold high levels of credibility and trust in people's minds compared to digital and broadcast media. Publications tend to have certain high standards and principles across their content and care more about what goes inside their paper and what doesn't. Most of them have built a strong reputation and close relationship with their audience throughout the years, which is an important incentive that still drives people to buy copies. Also, newspapers and magazines have limited space for their content and are not as cheap as running websites.
People still trust papers
Advertising your business on print media is a great way to increase brand exposure and generate leads. Many people consider newspapers as reliable sources, and this sense of trustworthiness can affect how they look at your ads.
Also, unlike digital and broadcast media, newspapers and magazines have an active audience that engages with the content they provide. People ignore newspaper ads way less than social media or banner ads, so your brand, service, or product has a significantly higher chance of being seen.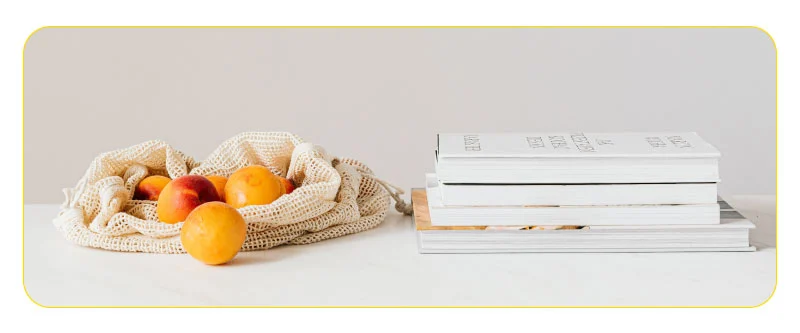 Now that we've outlined the general advantages of this type of ad, it's up to you to decide if print media is a suitable platform for you to find new customers and reach your marketing goals. If you deem it beneficial, let's talk about how you can get the most out of it while saving costs as much as possible since newspaper and magazine ads are not so cheap.
Run of paper; the most affordable way
Many newspapers provide a dedicated section for advertisements, known as the classified section. While these pages are more focused and have their own benefits, they're not the most affordable way to generate leads. The competition is fierce in this section, and your ad is surrounded by dozens of similar ones. All this will make it much harder to find an audience. But newspapers have another way to display your ads. It has proven to be superbly effective and won't cost your business a fortune: Run of Paper (sometimes referred to as "Run of Press").
In newspapers and magazines, ads are not just accumulated in their dedicated, cramped section. Almost all printed media provide ROP, which is advertising printed straight in the middle of main pages, surrounded by editorial content. ROP ads cost significantly lower than inserts, and their vicinity to more engaging, exciting parts of the paper gives them an edge.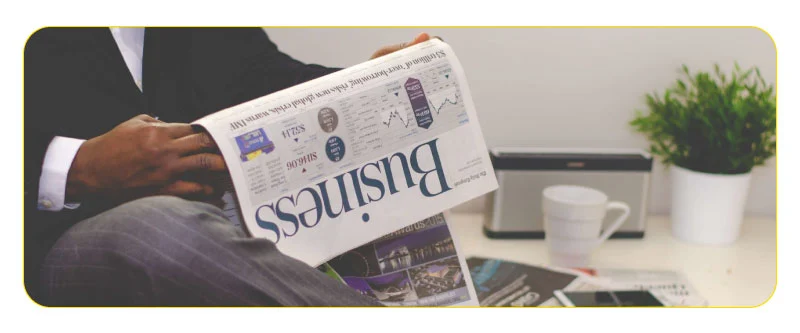 Almost every publication has its own policy towards ROP ad placement, provided by "Ad Rate Cards." These cards help business owners understand what ad formats, sizes, positions, and discounts the publication offers. Many newspapers let you choose where the ad goes and have different prices for each position. However, In ROP advertising, you basically trust the publication to pick for you. There's no guarantee that your ad gets printed right where you prefer. Nevertheless, most papers try to value their customers and keep advertisers happy, so there's a good chance you'll get the spot you seek.
What are the advantages of ROP advertising?
Other than being affordable, ROP ads have numerous other advantages that could benefit your marketing campaign significantly:
Ads bring value to print media
Printing advertisement isn't just a way for newspapers and magazines to generate profit. Ads are part of the reading experience and publications use them to increase engagement with the audience. They also play an important role in the aesthetics and visual identity of the publication.  This is especially true for ROP ads since they share space with editorial content and readers often actively check them out.
In my opinion, there's something rather chic and classy about running ads in the middle of newspaper or magazine pages. You've probably seen how it's something done usually by bigger, higher-profile brands, giving them an edgier look and creating a trustworthy image of them in the reader's mind. The amount of trust and respect people put in print media cannot be ignored, and maybe that's what ROP means in advertising right now which is dominated by digital channels.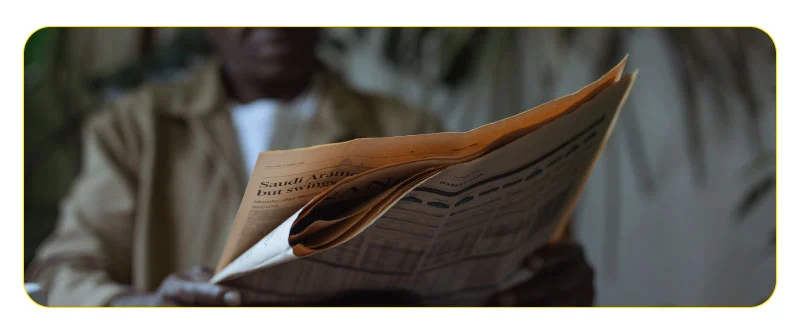 Print media is famous for its tight and orderly scheduling. ROP has an incredibly short turnaround time and you can run your ads with all your desired properties in really short deadlines. This makes it extremely useful for responding to market conditions or taking advantage of certain trends and important events quickly.
Targeting demographics with pinpoint accuracy
Newspapers and magazines cover different topics and have readers across almost every demographic. Choosing the right publication for your ads helps attract more prospects and target the right audience for your product or service. You can run ads in newspaper sections related to your business and be confident that your conversion rate boosts noticeably.
How newspapers accept ROP advertising
ROP ads are priced based on the space they occupy on the page. There are two standard newspaper ad pricing methods:
Price per column inch
Every unit of space in this method is one column wide and one inch high.
Modular
In this type of method, the publication charges companies based on set modules. These modules could include full-page, half-page, and so on. This is the most common way and easier to understand.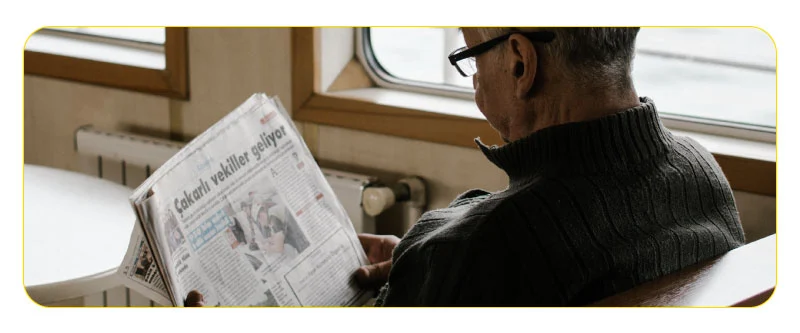 Positioning is not the only thing affecting ROP advertising prices. Circulation, color, frequency, section, and day of the week are also important factors. You may assume that section plays the most important role in grabbing the reader's attention. Having a smartphone ad in the "Tech" section definitely yields better than say, the "Business" section. But you need to know that the print media audience often reads through newspapers and magazines randomly and almost without any specific order. Running your ad in a related part of the paper is great, but what's more important is choosing the right publication.
How to get the most out of ROP advertising
There are a number of things you could do to maximize your newspaper ads and generate the most possible leads:
Design the ad yourself
Many publications provide ad design services for their customers for very affordable prices (sometimes even for free!) but it would be better to do this yourself or hire a professional. This way, you have complete control over how your ad's aesthetics and know exactly how it's going to turn out.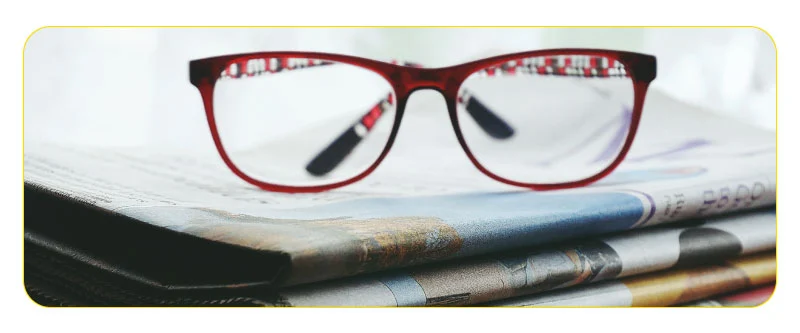 Use incentives to drive engagement
Unlike digital ads, ROP doesn't provide a definitive method to track your ad's performance, but you can use your creativity! Try to put special offers or limited-time coupons to attract attention alongside call-to-action, contact information, QR codes, and/or URLs. This way, you can easily measure performance.
To optimize your ROP ads to the fullest, take advantage of the best practices for writing an effective advertisement.
Advertise multiple times to get discounts
Almost every publication offers discounts or special prices for businesses that run ads frequently on their paper. Having multiple ads on one issue not only helps boost brand awareness but also could save you money.
FAQ
What is a newspaper ROP?
ROP (short for Run of Paper or Run of Press), is an advertising method common among print media. These types of ads are printed directly in the middle of a newspaper or magazine's editorial content. They can have different formats, sizes, and positions, and almost every publication has its own policy and pricing for them.
What is Run of Page?
Run of Page is another name for "Run of Paper" or "Run of Press" ads. These ads are printed right onto the newspaper or magazine's main pages and are surrounded by editorial content.
What is the difference between Newspaper Inserts and ROP Ads?
Newspaper Inserts, also known as Free Standing Inserts (FSIs) are separate advertisements on a sheet that feature promotional offers, coupons, catalogs, and special offers. These sheets are placed in the center of newspapers. ROP (Run of Paper) are ads printed directly in the middle of a publication's actual pages. These ads are surrounded by editorial content and cost less than FSI and other publication ads.