The ever-growing usage of mobile devices is no secret to anyone. All you need to do is to take a quick walk around your neighborhood to see dozens of people walking with their heads down. The reason why we are facing a noticeable number of mobile users is apparent. These devices let the user access any data at any location and at any time. So, our suggestion to marketers is to "make hay while the sun shines." That's why in this article, we'll scrutinize the mobile marketing definition and the way to use it to boost your marketing growth.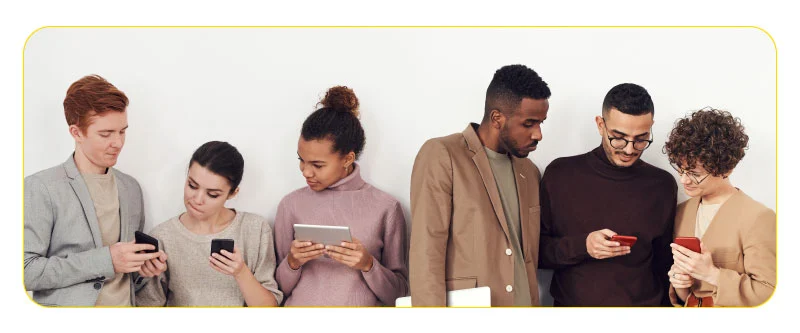 Mobile marketing definition
Mobile marketing is considered the most headache-free way to reach a customer. It simply is the action of targeting tablets, smartphones, and other mobile devices for your business.
The chances of failure are high for companies that have not considered this tactic in their marketing plans. Any possible way that can help you communicate with your audience through this channel can fall under the category of mobile marketing. For instance, push notifications, text messages, and in-app messages.
Push notifications
To put it in simple words, push notifications can act like alerts popping up on your mobile screen. They usually carry messages like "the last chance to buy this product on sale" or "don't leave your cart empty," etc. Using emojis, interactive tone, and personalizing the message can help you get a better result.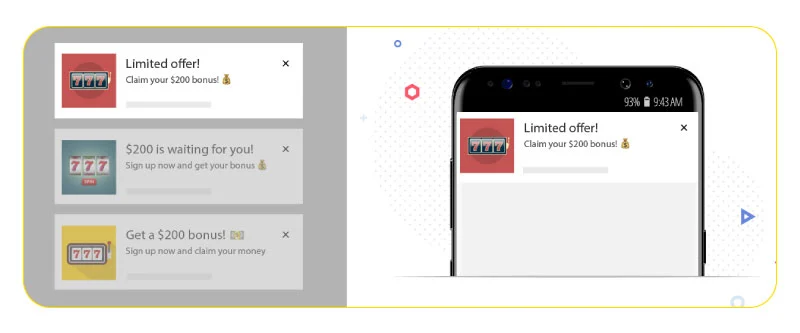 Text-messages
Marketers sometimes use text message (SMS) services to engage users while using their mobile devices. According to the research done by Mobilesquared, recipients read 90% of the sent messages.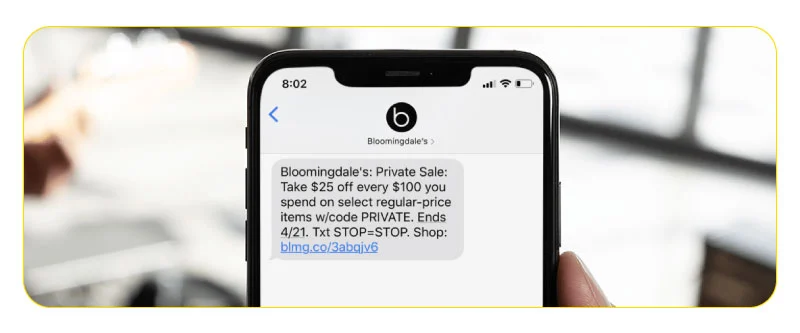 In-app messages
Unlike text messages and push notifications, this kind of ad doesn't just appear on your screen. It's the way of targeting the audience while they're browsing in an app.
Why is it vital for your business to do mobile marketing?
Smartphones have become inseparable parts of our everyday lives. With the advancements of technology, these little devices now have amazing processing power and very high capability of doing tasks that humans only dreamed of 20 years ago. As the marketing world is constantly keeping up with the latest technological (and sociological) trends, you can see why something as advanced and as popular as mobile devices is so important to it, so much to the point where mobile marketing is becoming a whole world for itself.
To shed light on the vitality of mobile marketing for your business, we use the help of statistics. People spend about 80% of their time on mobile applications. It's a common belief that people use PCs or laptops to browse web pages, but around 70% of webpage browsing happens on tablets, and 90% of users seem to open their emails first on their cell phones. I guess these numbers are eye-catching enough to consider investing in mobile marketing! You don't need to panic if you don't know all the nuts and bolts because we've gathered 5 effective mobile marketing strategies to help you boost your business.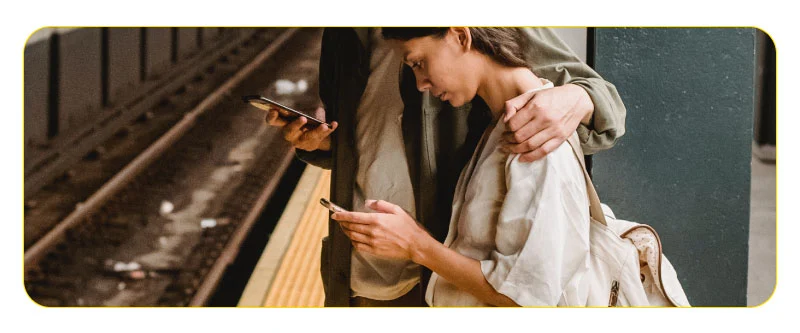 5 sublime mobile marketing tactics to grow your business
Mobile-friendly website
As a marketer, you might be aware that mobile users cause more digital traffic. It should give you a head start to reconsider your web design and check if it's well-displayed on mobile devices. WordPress can help you out a lot throughout the process as you can fully design your webpage mobile responsive.
Mobile-friendly content
While creating content, take the small screen into account. Your videos and photo should have the ability to be fully displayed on cellphones or tablets. Remember, headlines are now a crucial part of your design. Keep them catchy and short.
QR Codes for your website
QR codes are a great way to enhance your website traffic as they are zippy and easy to use. Users are able to scan these codes to access websites or landing pages within seconds. Creating QR codes is easy and yet effective for your business.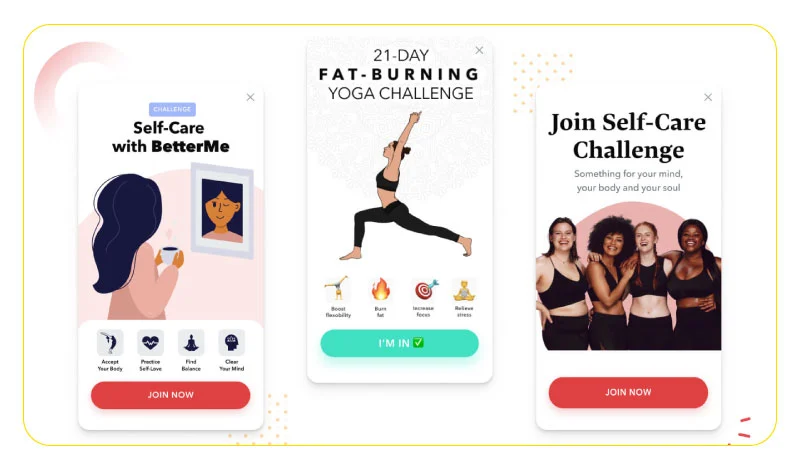 Provide your users with extra features
Mobile apps are more functional than websites as they provide users with various abilities like booking, pricing, etc. It can also increase engagement as it offers a more convenient way of communication.
Provide your users with extra features
Whatever you're designing, whether mobile apps or websites, don't forget to mind the thumb zone. It's a safe zone on a cellphone where fingers can navigate your webpage and app without having to stretch their hands. It will create a more enjoyable website navigation experience.
How can AdFlex help you throughout this process?
It's a wise move to examine what your competitors do before taking any step further. Carefully observe all the winning tactics and try to perform them in your campaigns. AdFlex provides marketers with a large selection of ads and all the details you need to know about them. Its powerful filters have made it easier for customers to look for the exact placement and social ad networks. Here's our piece on Social Media Network Marketing.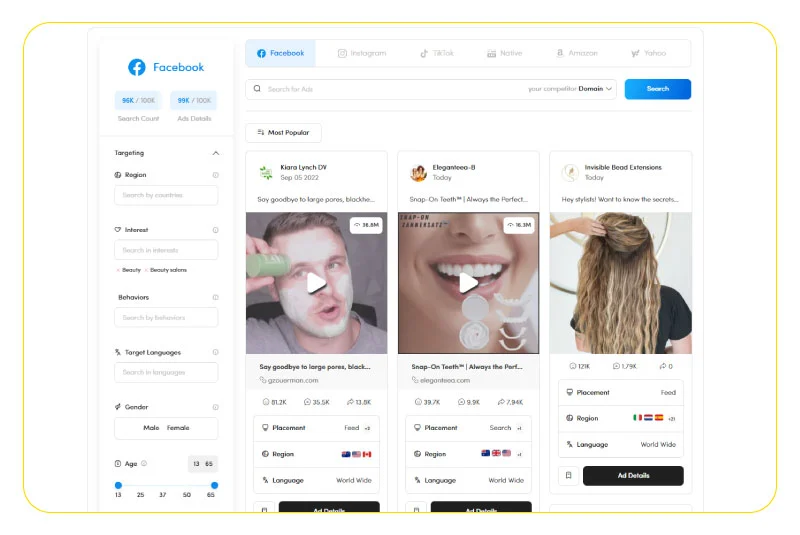 Conclusion
As you now know the vitality of mobile marketing, following the methods we mentioned above can help you increase your return on investment (ROI). The importance of focusing on mobile devices in your marketing strategies simply cannot be ignored. More than two-thirds of the entire world's population use a smart mobile device. With the tips we just gave you, you'll be able to tailor your marketing efforts for mobile and take great advantage of its game-changing potential.
FAQs
What is mobile marketing's definition?
Mobile marketing is the science of promoting your brand and acquiring customers on tablets, smartphones, and other mobile devices. This can be done in various ways. Social media apps, websites, and text messages are among the most prominent ways.
What are mobile marketing examples?
Advertising through text messages, push notifications, in-app messages, and mobile applications and games are among the examples of mobile marketing.
Why use mobile marketing?
More than 80% of the entire world's population use some form of a smart mobile device (Smartphones, tablets, etc.). People spend hours on their phones daily, surfing the web, checking out social media, and consuming various forms of content. This makes mobile an excellent place to promote brands to a gigantic audience while having diverse ways to engage with users and track performance.