Like all other marketing methods, native advertising has its own advantages and disadvantages. You may have heard or read about how effective currently it is in the marketing landscape, especially since ad fatigue has become a major issue for businesses trying to find an audience through advertising. But as good as it is, native advertising has its own drawbacks. Before dicing into a completely new advertising strategy revolving around native, you need to fully understand what it is, how much it could help you reach your business goal, and how you could get the most out of it for your brand. So let's take a look at native advertising pros and cons.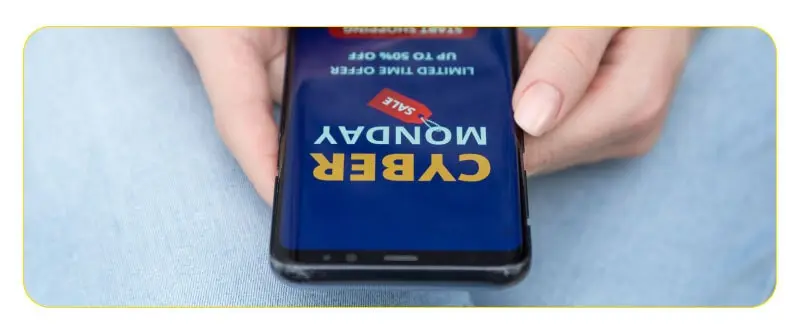 The roots of native advertising
You see them everywhere, every day, all the time. We're talking about ads. On the streets. On billboards. On newspapers. Facebook. Your favorite news website. The games you play on your phone. Everywhere. It's no secret that our world is overly saturated by advertisements, many of which are aggressive, dishonest, and downright annoying. That's people are getting more elusive toward ads every day. It has gone well beyond just ignoring ads. A big chunk of ads people see daily come from the Internet. It's been a while since people adopted measures like adblockers to actively prevent the ads from interrupting their online experience. You can see how this could become problematic for businesses trying to find customers all around the world.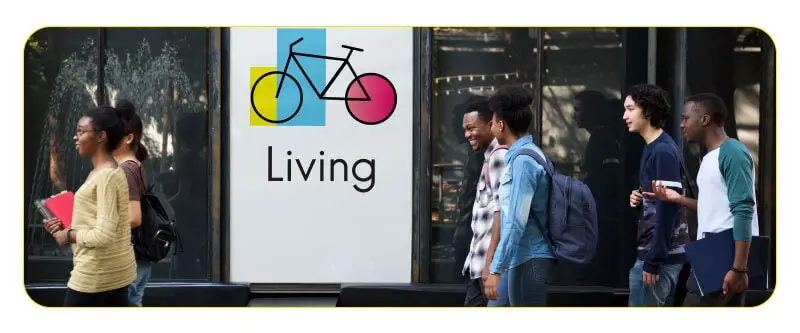 To counter this animosity toward ads, marketers have developed unobtrusive ways of advertising to avoid disturbing the viewer. This has led to multiple forms of ads and promotional content that succeed in grabbing people's attention without annoying them. Basically, the whole idea revolves around advertising to an audience without them realizing that they're seeing an ad. One of the most effective solutions is native advertising, which has been proven to work well in providing value to consumers and generating interest while driving business goals and promoting a brand.
What is native advertising?
Native advertising is a paid promotion method that focuses on minimizing the aforementioned adverse effect of ads. To reach this goal, native ads mimic the look and feel of their surrounding organic content. The objective here is to have little impact on the user's experience. Native ads are designed to match the visual language, function, and tone of the place they're being served on. As a result, people tend to be kinder to them and don't dismiss them just as easily as they ignore traditional ads.
Native advertising has been very successful in preventing ad fatigue, and the method is already very popular in the marketing world. The classic example of a native ad is an advertorial, which is an advertisement in print media that appears as an editorial article. Native ads usually try to bring value by addressing a common problem of the target audience and providing the advertiser's product or service as a solution.
While this type of advertising feels a bit deceitful, it's actually not that duplicitous because government authorities like the Federal Trade Commission (FTC) oblige businesses to tell viewers that they're seeing ads. That's why there's always a small phrase or tag on the native ads' widgets that indicates they're Sponsored Content or Paid Promotions. Publications and advertising channels charge brands for running native ads based on cost-per-click or cost per 1000 impressions.
Related: Native Advertising Vs Branded Content
Native ads have many formats since they basically imitate the shapes of the other content on their third-party publication platforms. This means they could be photos, videos, infographics, podcasts, articles, and blog posts. A very good example is Google's paid search channel. The paid results you see on the search engine result pages look exactly like other normal links, except they have a tiny Ads indicator below them. However, the diversity of native ad formats could lead to confusion, since they can overlap with other ad types.
The pros of native advertising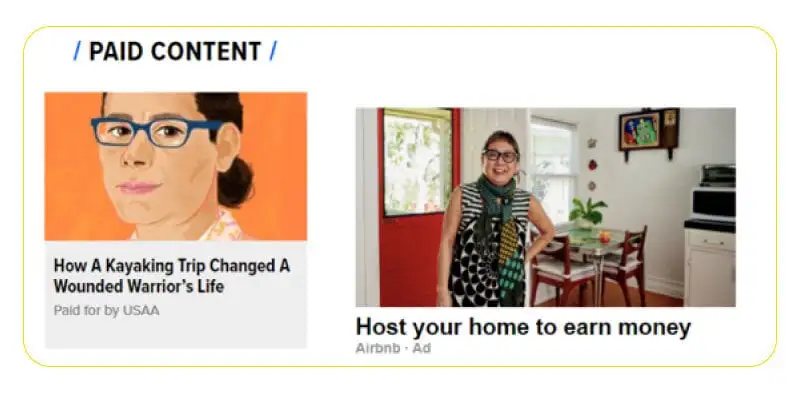 Alongside decreasing the effects of ad fatigue, native ads have other benefits that could make it a viable choice for you to include them in your paid promotion strategy.
It's really good for grabbing the audience's attention
Native ads fit right in the target platform. They're not disruptive to viewers' online experience, and they're mostly safe from being blocked by ad blocker software. Native ads get much more impression than traditional digital ads and this makes them a great option for building brand awareness.
It's a better bargain for publishers
Brands and advertisers aren't the only ones suffering from ad fatigue. With native ads, third-party publishers also benefit from non-disruptive ads because their user base engages much more with them. This results in higher ad revenue and demand for serving ads.
The younger generations are kinder toward it
According to research done by Collective Bias, millennials respond way better to native ads compared to traditional ads. This research revealed that one-third of Millennial participants have purchased something as a result of a sponsored native ad. TikTok Ads is a terrific example of how native advertising can blend into a social platform and grab people's attention without alienating or annoying them.
The cons of native advertising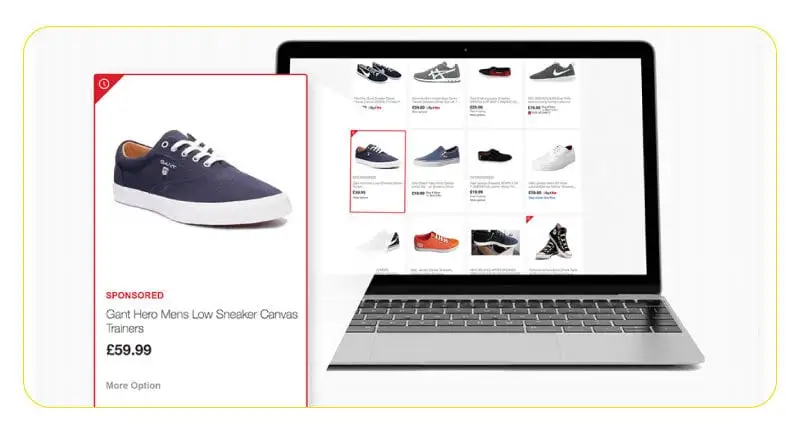 It's not all pluses though. Native advertising has its own disadvantages and limits.
Performance measuring is not so easy
One of the biggest downsides of native advertising is the challenge of measuring the performance of native campaigns. Selecting the right performance metrics and monitoring tools requires a lot of research into your target platform, audience and a clear, well-defined set of business goals you want to achieve. The huge number of tools and networks available could make matters worse and more confusing.
Native advertising is tricky
As mentioned earlier, native could be a bit deceptive. Even though publishers are obligated to indicate the nature of native ads with disclaimers, audiences still may feel they're being taken advantage of after finding out they're seeing an ad.
This native advertising disadvantage could be mitigated through adding to the value of ads for the audience. Native ads are already treated better by most people than other ad formats thanks to their unobtrusive approach, but that might not be enough. Advertisers should always give priority to their audience when creating native ads and benefit from the low-profile nature of this format. With native, you have more a few seconds more of viewers' attention before they find out it's an ad. An informative or entertaining content will significantly increase the chances of positive reactions.
It's more time-consuming than traditional advertising
Native is a unique and complex advertising format. It's not just about writing or producing an ad that doesn't look like an ad. It also has to not feel like an ad. You're not tricking your audience here, You're just trying to have minimal impact on their experience and the flow of content. Native ads must not sound pushy and salesy, and they should provide viewers with actual helpful content. All this could make it much more time-consuming to produce native ads.
Learn more about Native ad spy
Conclusion
Surely, native advertising is very popular among marketers right now thanks to how effective it is in countering the negative effects of ad fatigue. If done right, native advertising could help your business find a massive audience and generate trust. But the uniqueness of the format makes it more complicated compared to traditional digital ads, so before adopting it in your strategies, make sure to fully grasp its benefits and disadvantages in order to make an informed decision.
FAQs
What is bad about native advertising?
Native advertising is tricky because the audience may find it deceitful. Before producing a native ad, extensive research must be done into the target audience and the content must be helpful, engaging, and not salesy. This makes it difficult to create a good native ad.
What is native advertising good for?
Native advertising is especially good for building brand awareness since it captures more attention compared to traditional ads.
What are the challenges with native advertising?
The biggest challenge is coming up with an ad that's not aggressive, pushy, and salesy. Good native ads provide value to viewers, and attract their attention with informative, entertaining, and helpful content. There's a fine line between innovatively blending in with the surrounding environment and tricking your audience. Maintaining that balance is probably the biggest challenge here.