There's no arguing that affiliate marketers should always be on the lookout for new opportunities to boost traffic and maximize profits. Luckily, now is a really good time to be an affiliate marketer! With the continuous progress of digital advertising, tons of new opportunities and solutions are available to marketers to better promote their affiliate links and reach more potential customers. However, one major issue that affiliate marketers face these days is the sheer amount of competition on virtually every advertising platform and affiliate network.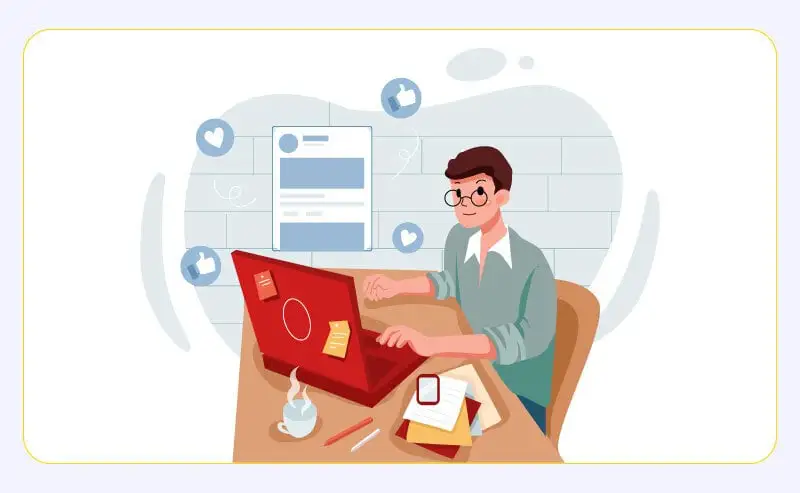 Affiliate marketing is quite popular with more people joining in the ranks every day to make easy money from home. The very competitive landscape and the massive number of ads that come with it also bring up the problem of ad fatigue, which makes affiliate marketing not as easy as it sounds. Thankfully, native advertising comes to the rescue. Adopting native ads for affiliate marketing efforts is a superbly effective way to get results while dodging the many issues that other traditional ad formats cause.
First; what is native advertising?
Native advertising is relatively new compared to other popular ad formats and with the way things are right now, there's a very high chance it's going to become the king of digital ad formats. In the span of four years from 2016 to 2020, native digital display ad spending in the US has tripled to reach $52.75 billion and according to the latest estimates, it's expected to reach a staggering $98.59 billion in 2023.
So what makes native advertising so special? To better understand its importance, we should explain why and how it was invented in the first place. Although digital native ads have gained prominence in the last couple of decades, the whole concept of native has been around since the early 20th century. Back then, major print publications like magazines and newspapers started running pieces known as advertorials.
These articles basically had no difference in looks and feeling from other normal journalistic articles, but they were actually advertisements focused on advertising a sponsor brand by promoting it as a solution to a common problem or telling an interesting brand story or achievement. These articles had a much lighter "marketing tone" and didn't look like an obvious sales pitch compared to other classic ad formats. The practice of running advertorials was a success because the audience tended to spend time reading them and actually gaining value.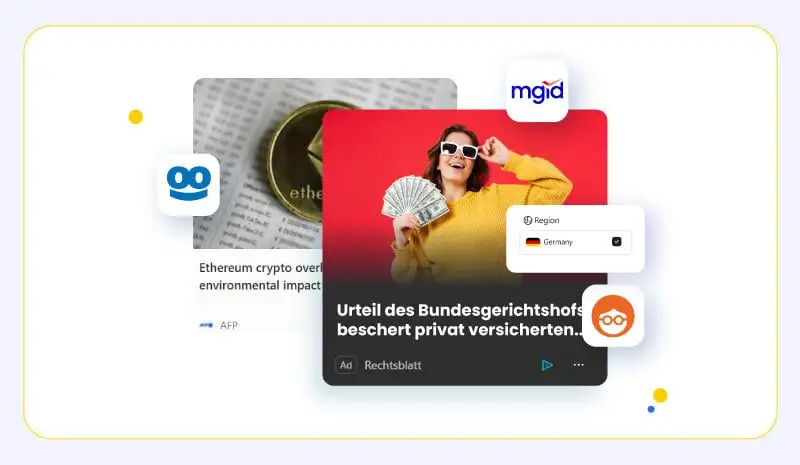 Now, in the 21st century, native advertising has gone almost full-digital, but the core principles haven't changed. Advertisements that mimic the look, feel, and function of the surrounding organic content in a platform are considered native ads. This format is a superbly effective remedy to the highly negative effects of ad fatigue. To put it simply, people have gotten sick of seeing so many ads everywhere they visit in both the virtual and real world to the point where they're growing some sort of immunity to advertising.
People basically ignore any ads they might encounter in their everyday lives and might even actively try to block ads from interfering with their online experience (i.e. ad blockers). This is a serious headache for the massive advertising industry. Luckily, native ads are here to the rescue.
Throughout the years, the emergence of the Internet and large online platforms like social apps, forums, and websites have transformed the way native ads look and the opportunities for different forms of native advertising have exploded. The versatile nature of this format makes it possible to implement it in almost any online platform in different shapes and find new and creative ways to reach customers.
There are even dedicated native ads platforms designed just to deliver this type of ad. Overall, native advertising is a terrific traffic source for affiliate marketing thanks to its huge market share and dozens of different opportunities across major ad platforms like Facebook, Google, Taboola, Outbrain, etc. Native ads achieve better results than traditional formats like banner ads since they don't disrupt the user experience and actually give their audience priority. Promoting affiliate links with native ads is a smart choice that enables you to expand your audience and boost your incoming traffic to make more money. If you've already decided to adopt it in your marketing strategy, keep on reading to learn the best tips and practices to improve your results.
However, whether native helps you in scaling your affiliate marketing business or not depends on how you take advantage of it in your marketing strategies. The success of a native affiliate marketing campaign depends on a variety of factors, including the quality of the product being promoted, the target audience, the marketing strategy, and the competition. Learning about native advertising best practices and following tried and tested tips will assist you in creating high-yielding campaigns and scaling your business. If you've already decided to adopt it in your marketing strategy, keep on reading to learn the best tips and practices to improve your results.
Best native ads tips for affiliate marketers
Hit two birds with one stone by promoting content with affiliate links
It's no secret that affiliate marketing is one of the most accessible ways of making money in relatively short time. But don't get carried away by the all fuss about how "easy" it is to achieve success and generous income this way. Affiliate marketing right now is a considerably saturated industry and people in this field are constantly seeking new strategies and methods to drive conversions and ramp up their commission. One of the best tactics here is using native advertising for affiliate marketing by promoting links.
One of the most common native ad techniques among affiliate marketers is running ads that directly link to a landing page or contain an affiliate link. However, there's a way to improve this technique to get better results with fewer costs, and that is running ads that promote content. This content could be "Best products for…" articles, product comparisons, How-to articles and videos, blog posts, etc. all of which let you promote multiple affiliate links.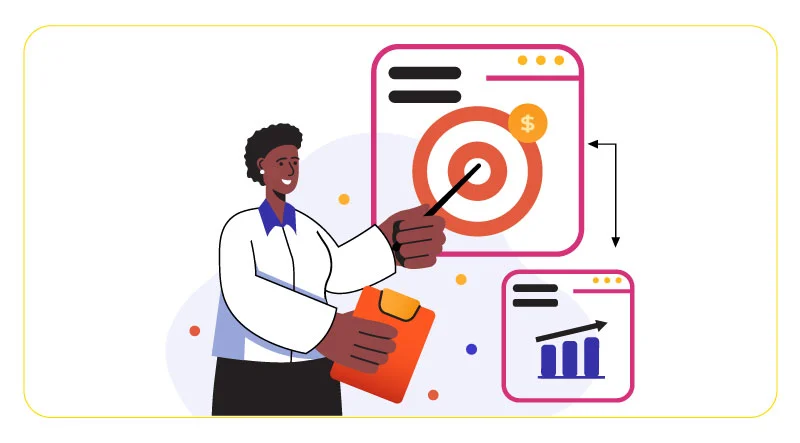 This method could work so much better than vanilla affiliate marketing native advertising because you get to promote more than one product with one ad and actually provide value to users. To only caveat here is you have to spend some time (and money) on creating high-quality content that educate or entertains people while promoting your products. It's not going to be easy at first, and you may even need a dedicated team depending on the scale of your content, but once you get the hang of it, you could easily multiply your revenue.
Use native ads to capture emails
A smart way to incorporate native ads in your affiliate marketing strategy is to use them to generate leads instead of direct conversions. Keep in mind that this practice is not viable for affiliates who are looking to generate results quickly. What you'll be doing here is taking advantage of native campaigns to expand your email list. Having a list of customer emails is essential for every affiliate marketer, and this is a powerful trick to grow your list and make it more qualified.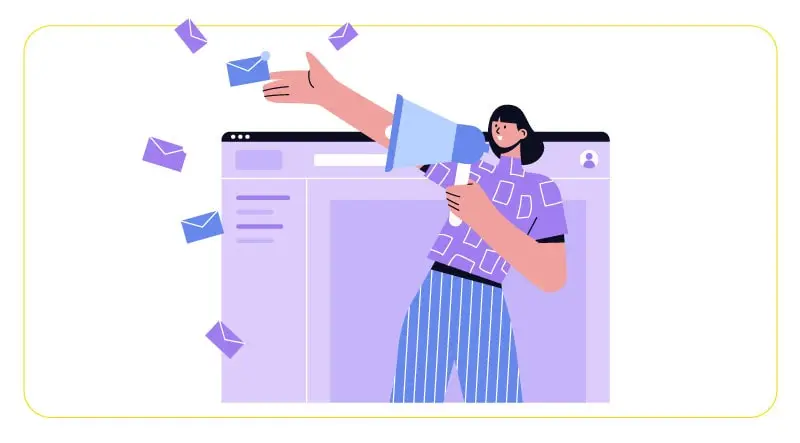 Try running native ads that link to a landing page designed to capture visitors' email. Encouraging people to leave their email address is the tricky part. Your landing page must be highly focused and well-designed. You could use some tried and tested methods like quizzes, useful content, consultation, etc. to entice people. Make sure to target people who are more likely to take your desired action and narrow down your audience as much as you can.
Keep track of your competitors
A thing about affiliate marketing is that there's A LOT to learn from personal experience. Like it or not, you're going to learn many things along the way that could turn into valuable lessons, but they come with the price of spending time, money, and energy on exhausting trials and errors that might be overwhelming for many. Luckily, there's a solution to this problem too, and that's competitive research. You're not the first affiliate marketer. There are countless other people who have spent way more time than you on this industry, or just found some nice shortcuts to success.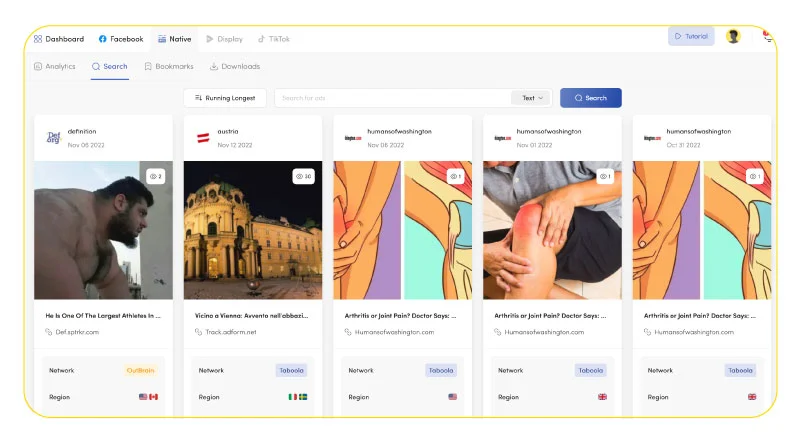 Checking up on the best advertisers in your niche is a great way to get inspiration from their brightest ideas and keeping up with the latest trends of native advertising for affiliate marketing. The best way for researching your rivals is a native ads spy tool that lets you search for winning ads across different affiliate networks and platforms and monitor their creative, content, copy, and performance and understand their weaknesses and strengths. You'll be saving enormous amount of time and money and skipping the tiring and lengthy process of becoming a seasoned affiliate marketers through trial and error.
Conclusion
Native ads is an amazing fit for affiliate marketing. It's cost-effective, widely available, and extremely versatile and give affiliates a lot of room to try new ways to reach customers and boost their incoming traffic. With native ads, affiliate marketers can drive qualified traffic and build trust among their audience; Something that traditional ad formats aren't necessarily capable of.
FAQs
Does native ads work with affiliate marketing?
Of course! Native advertising is a great fit for affiliate marketing. Native ad networks are less restrictive for affiliate marketing, and the format is very cost-effective. Affiliates could build trust among their audience by providing value, while boosting results and incoming traffic.
How much should you spend on native ads for Affiliate Marketing?
It really depends on the scale of your business and how much you're willing to spend on native campaigns. The average cost-per-click for native ads is $0.2 for mobile devices and $0.6 for desktop.
Can you make money with Affiliate Marketing through native ads?
Yes. In fact, native advertising is one of the best ways to make money with affiliate marketing since it's cheap, less restrictive, highly versatile, and widely available.