Do not underestimate that lonely short text next to the CTA button. Headlines may not be the first thing users notice in your Facebook ad, but it plays a key role in pushing the audience to respond to the CTA and get interested in your product or service.
From a visual point of view, Facebook ad headlines fall short behind the body and multimedia part in grabbing everyone's attention. But they still matter a lot. Headlines can increase your conversion rate, help you reemphasize your point, and highlight certain aspects of your product that the target audience could resonate with them. Bear with us to learn about the best Facebook ad headline tips and give your ads a nice touch.
How exactly are the headlines in Facebook ads?
The space given to write a headline for your ad on Facebook is not unlimited. There's a 40-character limit, so every word must be thoughtful and on point. The headline is oddly the last text you see on a Facebook ad, and it sits right next to the CTA button. Having bold font weight helps its legibility, so it's not that hard to miss. Facebook also provides carousel ads that contain multiple slides. Each slide can have its own headline.
What you should avoid
Facebook advertisers tend to spend a lot of time and energy writing interesting copies and designing eye-catchy photos and videos for their advertising campaigns. This is actually a good thing, however, they put so much focus on them that they forget about other factors that could improve their ads. An important one is the headline. You don't see many people looking for Facebook ad headline tips. Knowing how headlines are and how they could boost your ad's performance is crucial to take advantage of a feature your rivals probably sleep on.
Headlines can give you powerful options to make your Facebook ad more effective and efficient. But since their benefits are usually neglected, many people opt to only write their brand name or slogan in the headline or leave the section unfilled. While Facebook doesn't oblige you to write a headline, you shouldn't ignore it. Simply writing your brand's name isn't useful since the reader can already see your name and logo on top of the ad. Another important thing is the consistency between the ad's body and headline. If you provide the reader with specific information about your USP in the body, your headline by no means should contradict it or confuse the reader.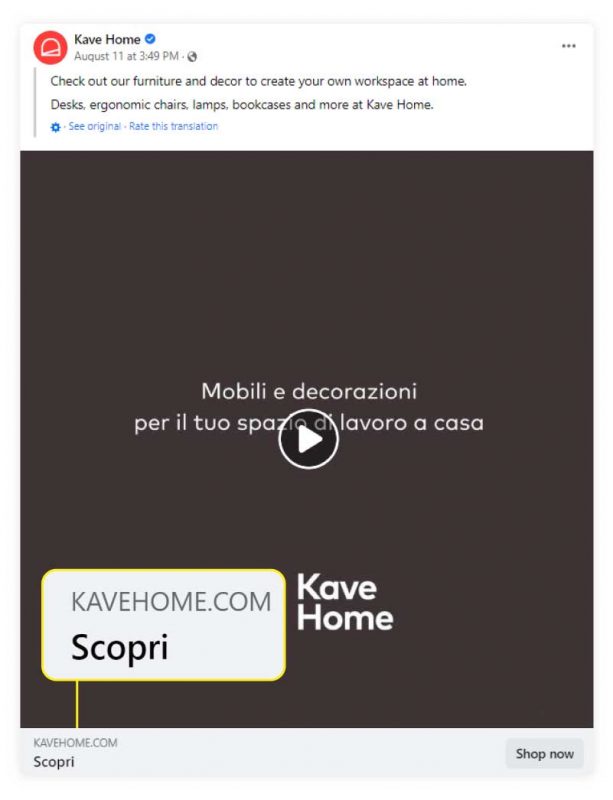 How to write a good Facebook ad headline
Now that you know how underrated the headlines are, it's time to do them justice and boost your Facebook ad. Here are some great ideas:
Be Brief
Your chance to get the reader on the hook is mere seconds. The headline should be as clear as it gets. You don't want anyone to spend time decrypting your headline. Trust us. No one will do that. Make sure your headline matches what you've said in the ad body and is consistent with the post-click experience. For instance, the discount you've talked about in the headline must also be available in the landing page.
Create the Illusion of Urgency
Headlines are perfect for engaging the audience and making them feel they're missing a big chance if they don't try out your product. You can do this by including a specific deal or sale.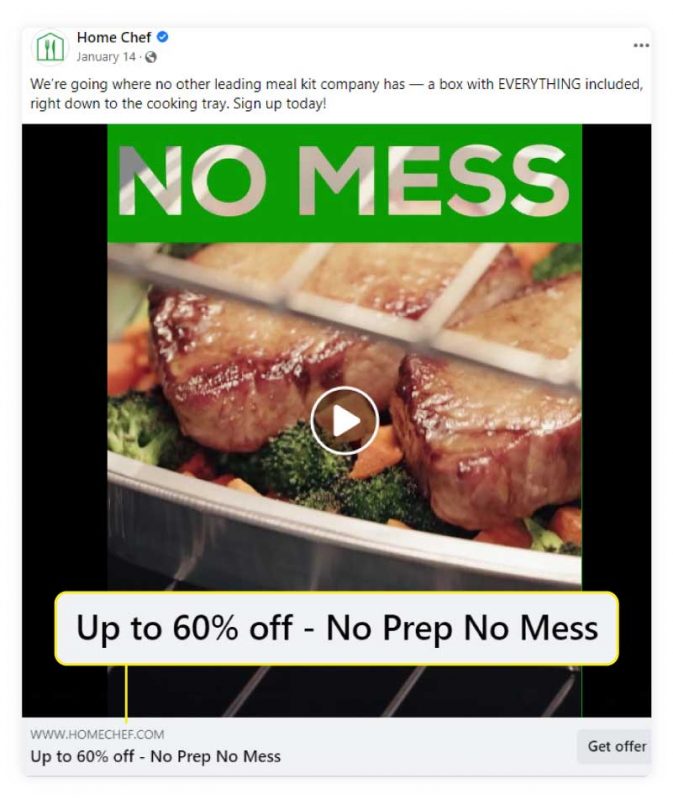 Highlight Your Unique Selling Proposition
Underscore what differentiates you from the competition and why users should trust you. This isn't necessarily about how good your product or service is. Your ace card could easily be affordability, accessibility, or even a feeling.
Complement Your Ad Body
There's no rule against having brief ad bodies with little or no information about the actual product. Actually, you can only write a catchy slogan in the body and leave the explanation to the headline.
Build up Your CTA
Facebooks ads already include CTA buttons, but they're too brief and say things like "Learn More" or "Shop Now." Thanks to their position, headlines can be handy in giving your CTA an extra touch. You can tease the reader with the great offer you provide and lead them to push the button.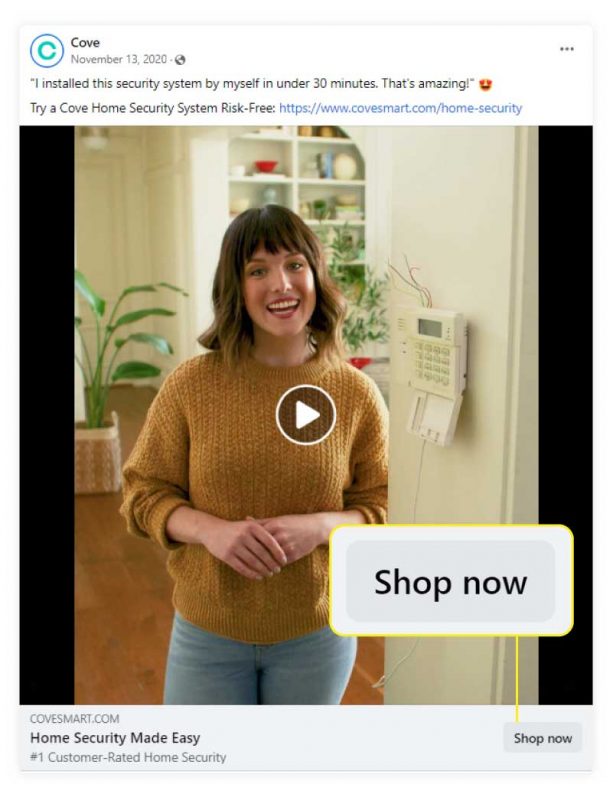 Take Advantage of Every Headline in the Carousel Ads
A mistake would be to copy-paste the same headline in each slot. Carousel headlines can help you tell an interesting story, explain more about the product or include user ratings and reviews.
Stay up to date
Coming up with an eye-catching headline for Facebook Ads is challenging. Luckily, advertisers always find clever ways to take advantage of the headline section to increase ad efficiency. A smart thing to do is to get inspiration from ads with great headlines and give the brightest ideas your own spin. There are multiple ways to do so. You can search for your competitors on Facebook's Ad Library or even better, use a Facebook ad spy tool like AdFlex to find the most successful ads with interesting headline ideas. Also you can read about Best Practices For Writing An Effective Advertisement
---
Conclusion
Headlines are great ways to strengthen your Facebook ads. Many people may underestimate their importance which could give you an extra edge if you do them right. Using the tricks explained above, you'll have a great chance to capture your audience's attention and maximize your conversion rate with a Facebook ad.
FAQs
How long can a Facebook ad headline be?
Facebook ad headlines have a 40-character limit.
Do I have to write a headline for my Facebook ad?
Putting a headline in your Facebook ad is not mandatory, but it's better to do it. Headlines give you extra room to highlight your brand or give an extra incentive to viewers for trying out your products.
What is a good headline for an ad?
A good Facebook Ad headline should be brief, clear, and attention-grabbing. While it's optional to include a headline for your Facebook ad, writing a good headline that is consistent with your ad's body considerably improves the click-through rate. Putting an extra incentive in the headline like a special offer or creating a sense of urgency is a great practice. You can also highlight your brand's USP in the headline to motivate viewers to click on your ad.