In the fast-paced and ever-evolving world of digital marketing, staying ahead of the competition is crucial. With Facebook being one of the most popular platforms for advertising, it's essential for marketers and advertisers to have an edge. That's where the best Facebook ad spy tools in 2023 come into play. These powerful tools empower businesses to gain valuable insights, monitor their competitors' strategies, and optimize their own advertising campaigns. In this article, we'll explore the top Facebook ad spy tools in 2023, helping you unlock the secrets to successful Facebook advertising and giving you a competitive advantage in this dynamic landscape.
Why Use Facebook Ad Spy Tools?
Facebook Ads spy tools have revolutionized the way marketers approach their advertising strategies. Here are a few compelling reasons why you should consider leveraging these powerful tools:
Uncover Winning Strategies: In the world of digital marketing, success leaves clues. By using Facebook ad spy tools, you can unlock a treasure trove of valuable insights into what works and what doesn't. These tools allow you to peek behind the curtains of your competitors' campaigns, revealing their most successful strategies, compelling ad creatives, targeting preferences, and more. Armed with this knowledge, you can adapt and refine your own advertising approach to capitalize on proven tactics and stay one step ahead.
Stay Ahead of the Curve: The digital advertising landscape is highly competitive, with new trends, techniques, and strategies emerging constantly. Facebook ad spy tools help you keep up with the ever-changing landscape by providing real-time data on the latest ad trends and industry benchmarks. Whether it's identifying emerging niches, spotting new ad formats, or uncovering innovative targeting options, these tools empower you to stay ahead of the curve and make informed decisions to maximize your ad performance.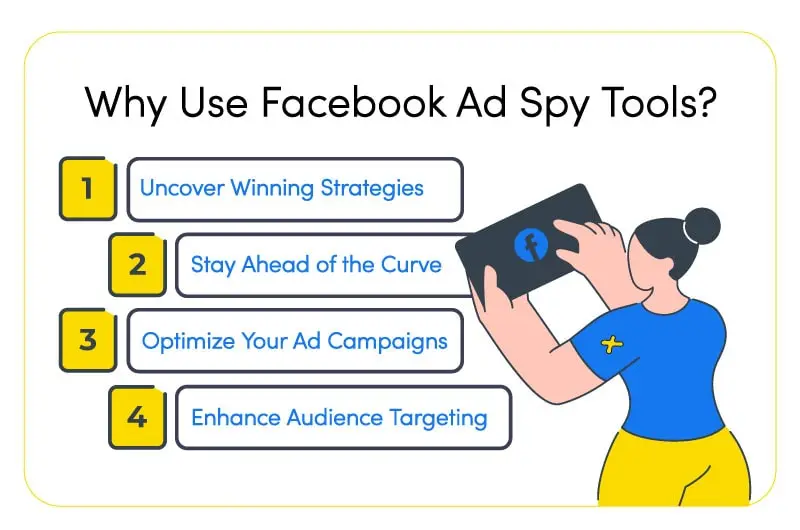 Optimize Your Ad Campaigns: Running successful Facebook ad campaigns requires continuous optimization and fine-tuning. Facebook ad spy tools can be your secret weapon in this process. By monitoring your competitors' ad performance, you gain valuable insights into which elements of their campaigns are driving results. From ad copy variations to landing page designs and conversion tactics, you can identify winning strategies and apply them to enhance your own campaigns. This data-driven approach helps you optimize your ad spend, increase click-through rates, and improve overall campaign performance.
Enhance Audience Targeting: Facebook offers a vast array of targeting options, but finding the right audience for your ads can be challenging. Facebook ad spy tools enable you to discover how your competitors are effectively targeting their audience segments. By analyzing their ad placements, demographic preferences, interests, and behavior targeting, you can refine your own targeting parameters and reach the most relevant audience for your products or services. This level of precision targeting helps you drive higher engagement, increase conversions, and maximize your return on investment (ROI).
Facebook ad spy tools empower marketers and advertisers to gain a competitive edge by uncovering winning strategies, staying updated on industry trends, optimizing campaigns, and enhancing audience targeting. By harnessing the power of these tools, you can unlock the full potential of Facebook advertising and propel your business towards greater success.
Top Facebook Ad Spy Tools in 2023
AdFlex
AdFlex is probably the most straightforward and handy ad spy tool you'll find on the market. It features a strong scraper that's capable of tracking and collecting every ad in every placement, straight from the source.
There are more than 20 filters available to optimize your query to the fullest, including important marketing filters like affiliate network, e-commerce platform, funnel, and CMS. You can search in ad copy, domain, social page, and URL chains. The design of the dashboard and ad details page is incredibly neat, with useful information about ad properties and landing page presented in an eye-pleasing manner. AdFlex gives you access to a huge database of ads gathered from Facebook, Native, TikTok, and Google Display Ads.
Click on the link for further information about AdFlex's Facebook ads spy tool.
What makes AdFlex a sweat deal is that all these features are available in a totally free package with very few limits and there's no obligation to purchase the paid plans. You can view 300 ads in search results and check out 30 ad details pages every day. There's also the option to bookmark ads and download landing pages for each ad without limit.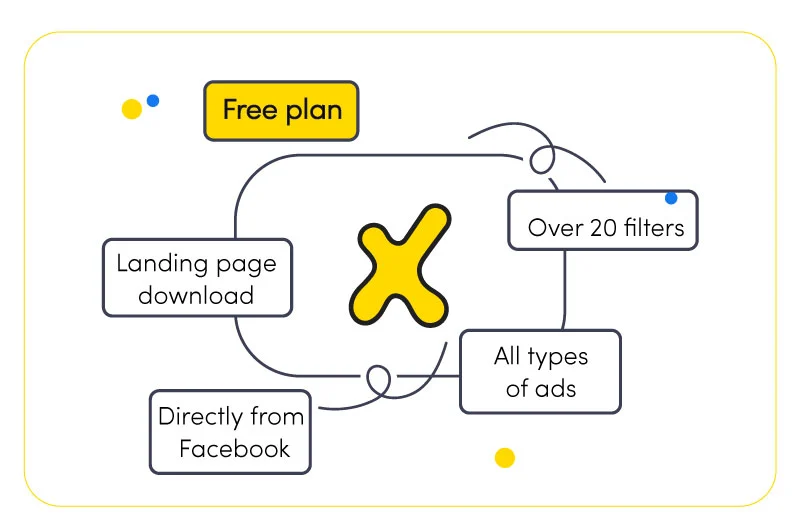 Pros
Powerful ad spy tool, capable of finding all types of ads in every placement
Extracts data directly from Facebook itself without relying on the inaccurate Ad Library
Over 20 filters to fine-tune your search including language, interest, affiliate network, e-com platform, funnel and CMS.
Ability to search in ad copies, URL chains, domains, and fan pages
Powerful sorting feature based on popularity, recency, and more
Ad bookmark and landing page download features
Incredible free plan with no obligation to buy the paid version and no credit card info needed
Beautifully-designed UI
Cons
Supported platforms and ad types only contain Facebook Ads, Google Display Network, and native ads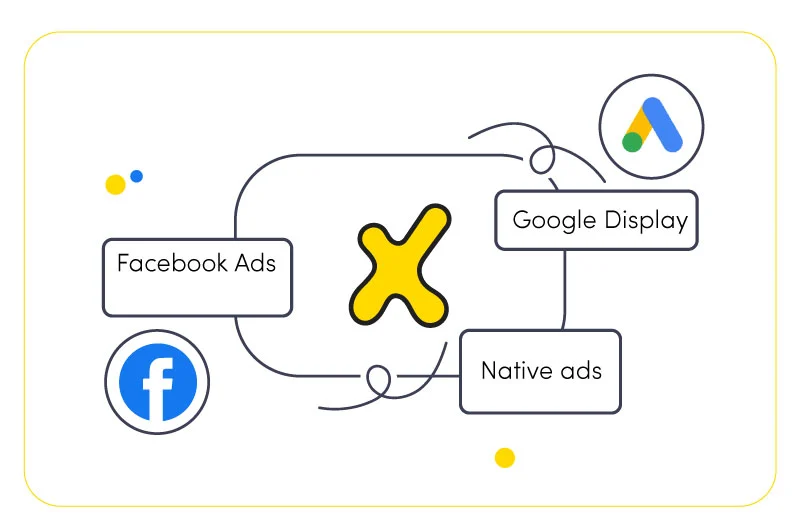 BigSpy
BigSpy is one of the most well-known names in the ad intelligence market. Their database consists of over 850 million ad creatives (according to their claim) and the software is capable of collecting ads from Facebook, Instagram, YouTube, AdMob, TikTok, Twitter, Pinterest, and Yahoo.
Pros
Powerful search tool with more than 10 filters
Dedicated e-commerce searching capability
Ad bookmark feature
Free version available (though very limited)
Dedicated tools for searching in ad copies and top trending ads
Huge database with 600 million ads from 9 different platforms
Exclusive "Popularity" score based on impressions and effectiveness of the ad
Statistical Analysis on profits, performance, audience, and Shopify info
Cons
The Free version only provides 5 queries per day and 6 ads in search results
Unattractive UI design
Most features are locked behind a paywall
No landing page preview or download option
Misleading and contradicting info on the website including the emphasis on being "Free"
Small list of E-commerce platforms with big names like ClickBank absent
No device, marketing funnel, affiliate network and placement filters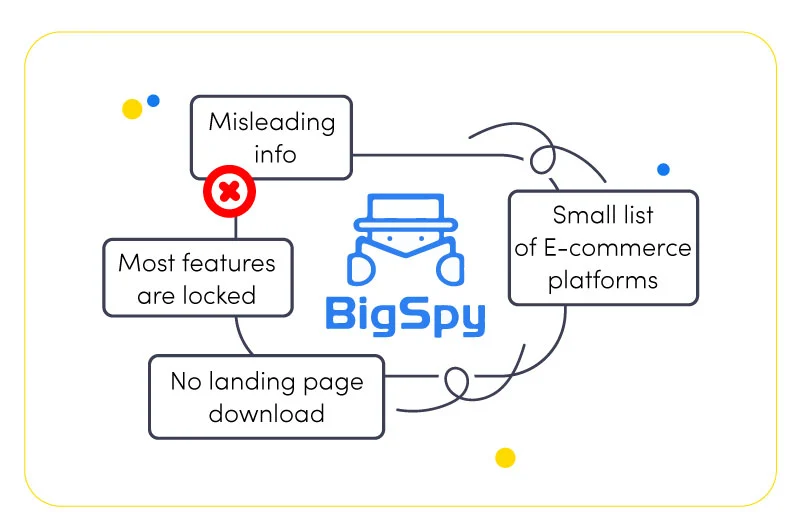 For further information about BigSpy's Pricing plans, visit here.
PowerAdSpy
PowerAdSpy provides an almost complete package of spy tools for different purposes. It lets you access a giant database of over 110 million ads from 9 platforms including Facebook, Instagram, YouTube, Google Ads, GDN, Native, Reddit, Quora, and Pinterest.
Pros
All-in-one intelligence tool with ads from 9 platforms
Ad bookmark, LP download and preview, and keyword subscription features
Ability to search in image creatives (text, brand, objects, and celebrities in images)
Detailed breakdown of ad performance and target demographic
Impressive free version with access to full features for 5 days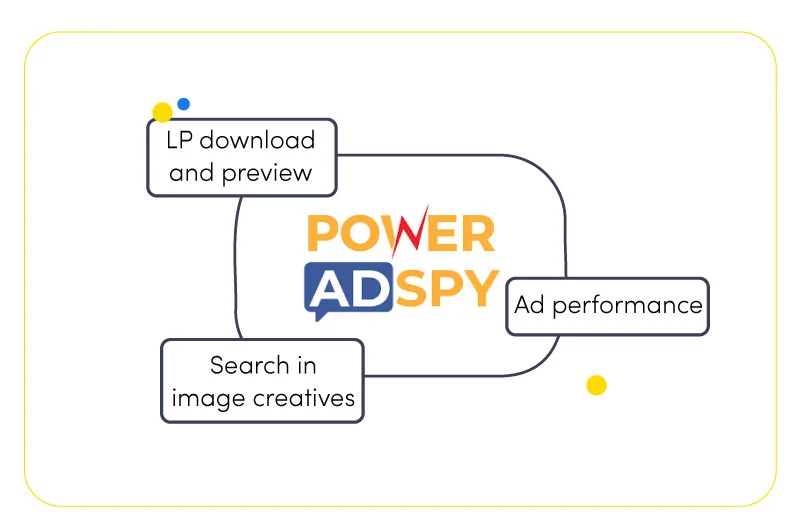 Cons
Ad count in search results is oddly low
Very lacking and inaccurate ad information
No option to include multiple keywords in searches separately
Odd pricing that obliges you to pay for the complete package
E-com platforms list is not so extensive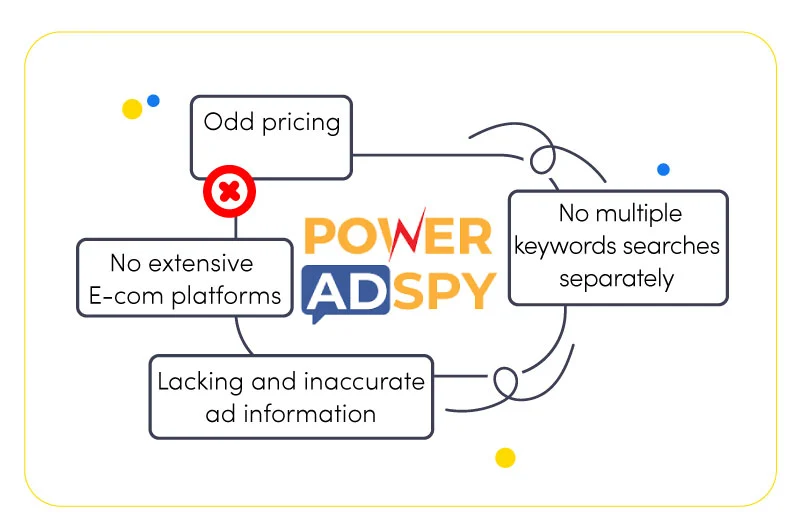 For further information about PowerAdSpy's Pricing plans, visit here.
AdSpy
AdSpy specializes in finding social media ads on Facebook and Instagram. The tool provides access to over 135 million ads with powerful search functionality to find exactly what you're looking for.
Pros
Big database of almost 130 million ads from Facebook and Instagram
Ability to search in landing page's texts and URLs
Feature-rich free version with a limit of 1000 search results
Ad download feature
Landing page preview
Detailed breakdown of the technologies used in ads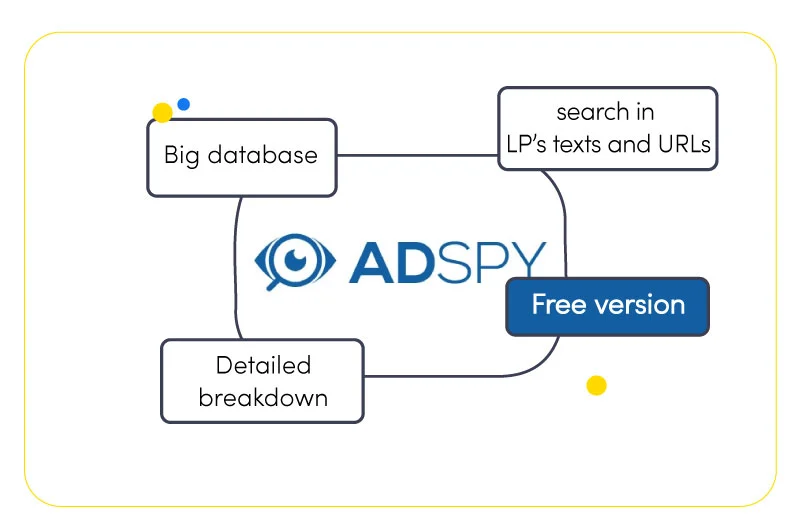 Cons
No free trial version
Very steep pricing
No option to bookmark ads and download landing pages
No analysis on ad performance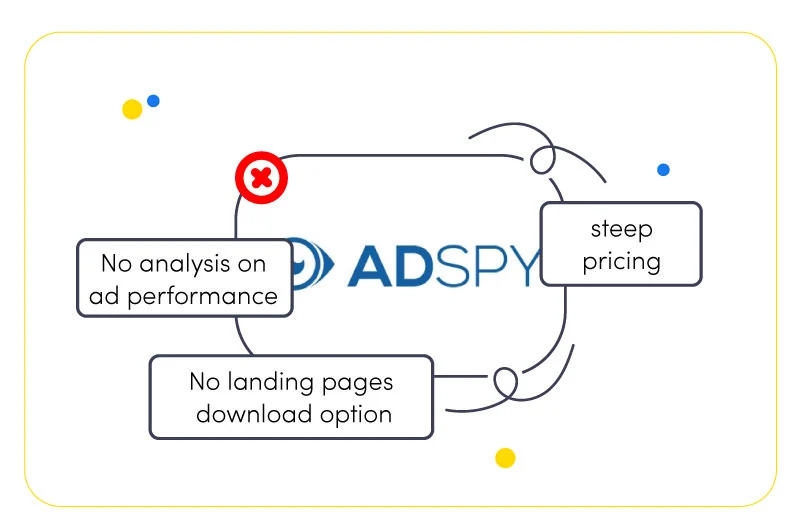 For further information about AdSpy's Pricing plans, visit here.
Adplexity
Adplexity is one of the premium ad spy tools that covers a plethora of traffic sources and ad types, including mobile, desktop, native, push, E-commerce, carrier, and enterprise ads.
Pros
Dedicated spy tools for a wide variety of ad types
Beautifully designed UI with a full analytical breakdown of ad performance and target demographics
Handy reminder alarm feature
Powerful filters including affiliate networks and tracking tools
Separate pricing for each traffic source
Ad bookmark and landing page download features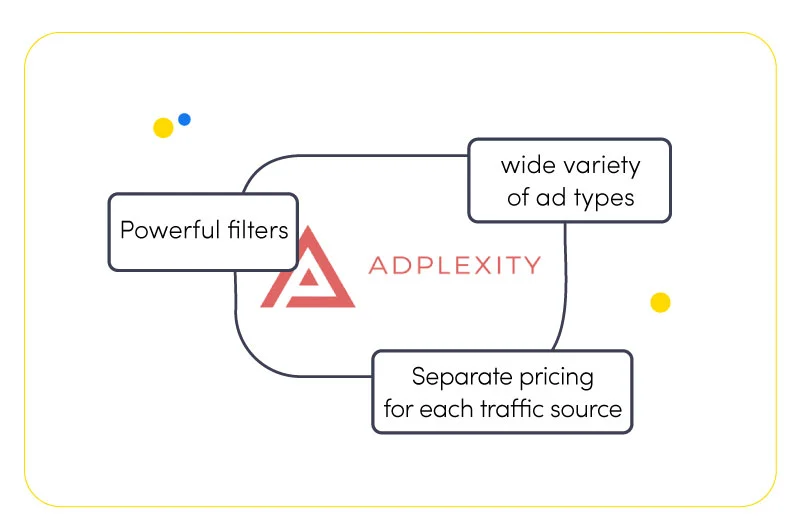 Cons
Very pricey paid plans
No free trial or demo version is available
Odd categorization of services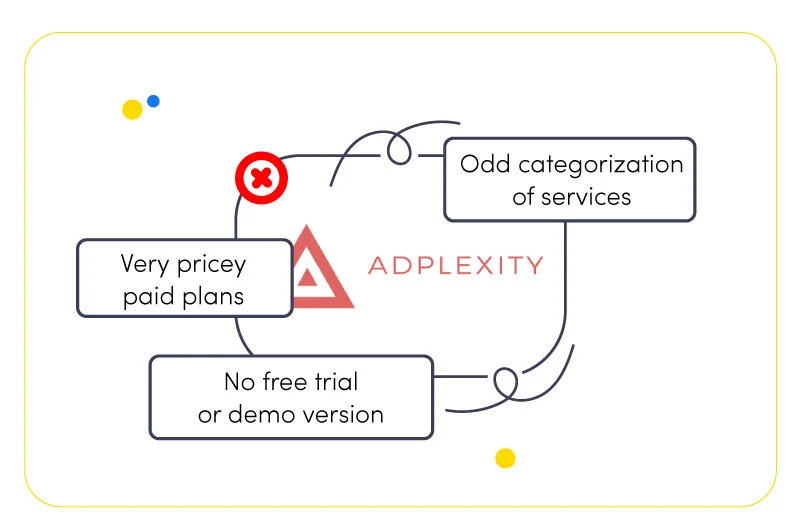 Adheart
Adheart is one of the most popular ad spy tools on the market, though we're not quite sure why! The software is a pretty standard intelligence tool with very few unique features and numerous shortcomings. Nevertheless, since it's massively popular among marketers, we've decided to include it on our list.
Pros
Huge database of over 1 billion ad creatives
Dedicated application advertisement section
Cheap pricing with a free demo available (though very limited)
Ad bookmark and organizing feature
Ad copy translation (only to Russian)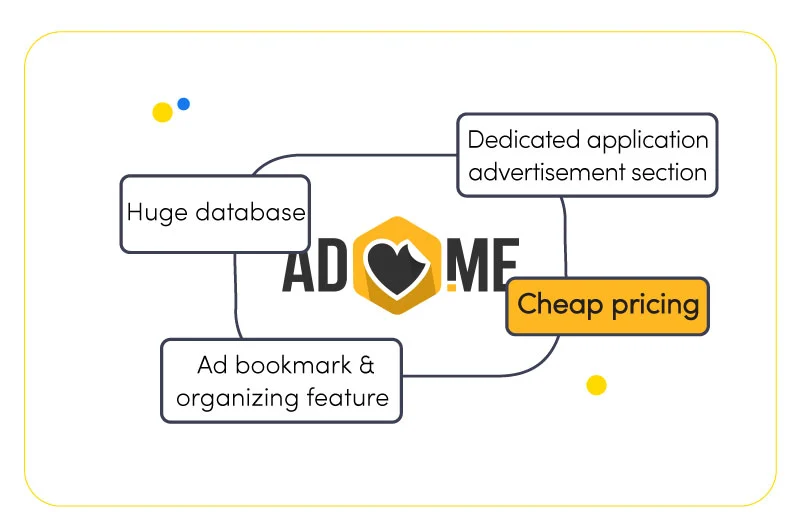 Cons
No ad engagement or performance filter
No statistical breakdown of target demographics
No landing page preview or download option
No ad details page!
Awful user interface design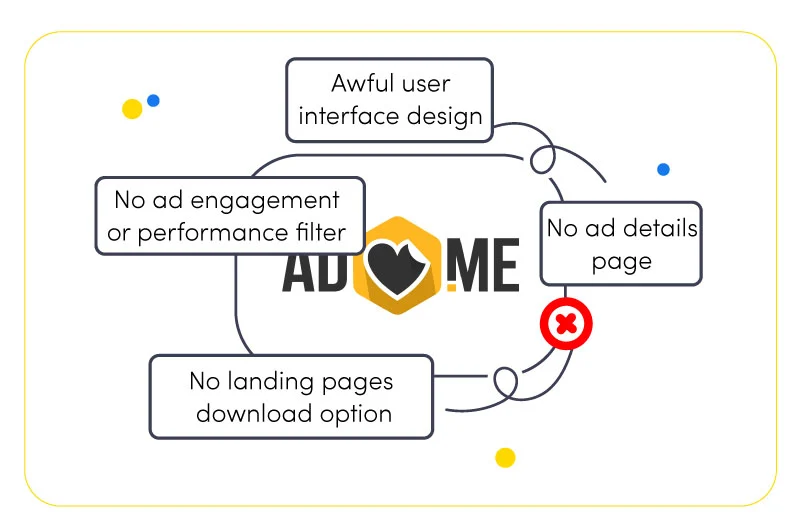 For further information about Adheart's Pricing plans, visit here.
Minea
Minea could be a great ad spy tools for e-commerce business and affiliate marketers since it's heavily focused on finding ads that contain products.
Pros
Very helpful preset search queries
Regularly-updated list of top-performing products
Free plan
Nice credit score system
Cons
Ad database is not so large
Poor user interface and experience design
Fewer search filters compared to rivals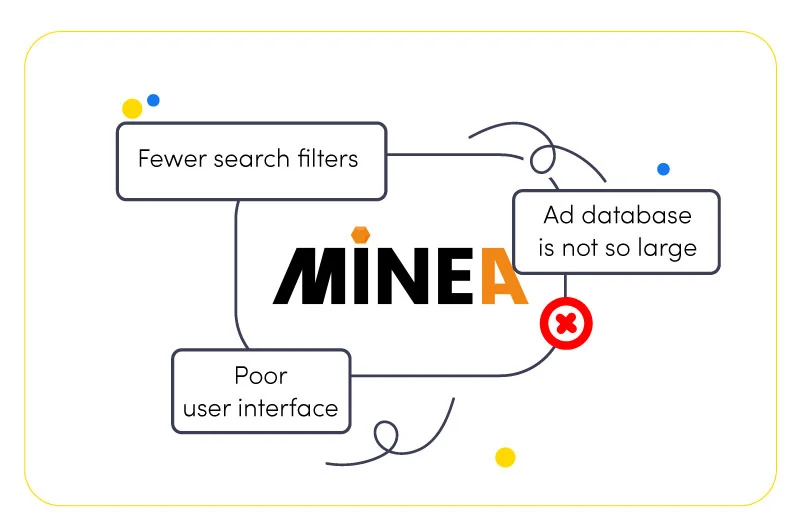 Conclusion
In the dynamic world of digital marketing, staying ahead of the competition is paramount. The best Facebook ad spy tools in 2023 provide marketers and advertisers with a competitive edge by offering valuable insights into successful strategies, industry trends, and audience targeting. Tools like AdSpy empower businesses to uncover winning tactics, optimize ad campaigns, and refine their targeting approaches, ultimately leading to improved performance and increased ROI. By harnessing the power of these tools, marketers can navigate the ever-changing landscape of Facebook advertising with confidence and precision. So, embrace the power of the best Facebook ad spy tools in 2023 and unlock the secrets to success in your digital marketing endeavors.
FAQs
How can Facebook ads spy tools help in improving ad campaigns?
Facebook ad spy tools can help improve ad campaigns by providing valuable insights into successful strategies, ad creatives, targeting preferences, and audience engagement metrics, allowing marketers to optimize their campaigns, increase ad performance, and maximize ROI.
Are there any free Facebook ads spy tools available?
While many Facebook ad spy tools offer free trials or limited free versions, fully functional and comprehensive free Facebook ad spy tools are rare. Most reliable and feature-rich tools require a subscription or payment for access to their complete set of features and data.
Can Facebook ads spy tools provide insights into competitor strategies?
Yes, Facebook ad spy tools are designed to provide insights into competitor strategies. They allow marketers to analyze competitor ad creatives, targeting parameters, landing page designs, and even affiliate network information, helping businesses understand and emulate successful tactics while staying informed about their competitors' advertising activities